Ukrainian veteran: Offensive in the Donbass? This is ridiculous
Ukrainian units stationed in the Donbass are understaffed by 50 percent, the TV channel reports
ZIK
statement of the veteran of the military operation in the east of Ukraine Taras Kostanchuk.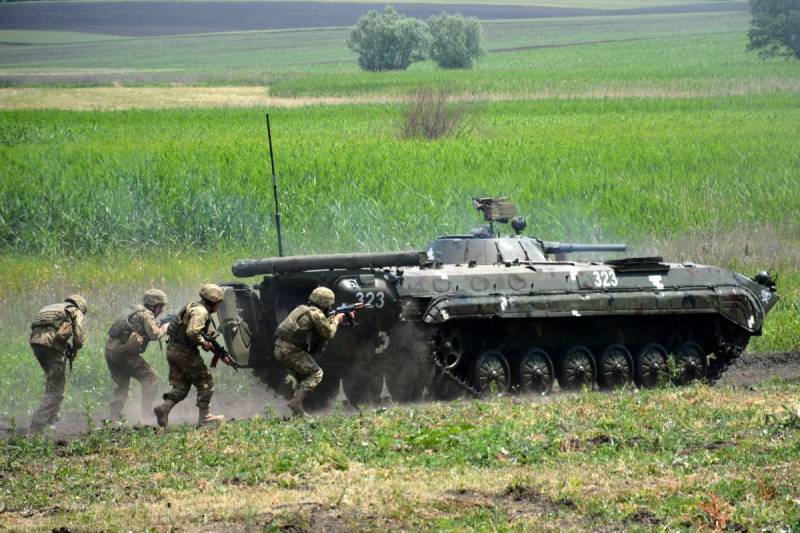 So that everyone understands, the understaffing of the units of the Armed Forces of Ukraine, located on the contact line and on the border with Russia, is 50 percent, said Kostanchuk on the air of the Vox Populi program.
He added that the understaffing concerns not only personnel, but also military equipment, as well as equipment.
What kind of liberation of Donbass, what kind of victory is it about?
noted the veteran.
According to him, Kiev is not actually preparing for liberation, he hopes for Western partners, including America, that they will continue to put pressure on Moscow. There will be no release until the Ukrainian authorities want it themselves, Kostanchuk added.
However, the "cowardly and cautious" Kiev has no political will, it is unable to return the territory of Donbass, he stated.
Recall, on Thursday, the Ukrainian unit made two attempts to attack the positions of the militia near Gorlovka. As a result, having lost at least 6 people killed and wounded, the security forces retreated.
The attempt by the Ukrainian Armed Forces to attack the 23 June line of defense of the DPR near Gorlovka was just as unsuccessful. During the clashes at least three security officials were killed, four more were injured.
Ministry of Defense of Ukraine, twitter.com/defenceu