The Council on defense procurement, chaired by the head of the military department of India Nirmala Sitaraman, finally approved the agreement on the acquisition of the Russian anti-aircraft systems C-400, said on Sunday
Times of India
.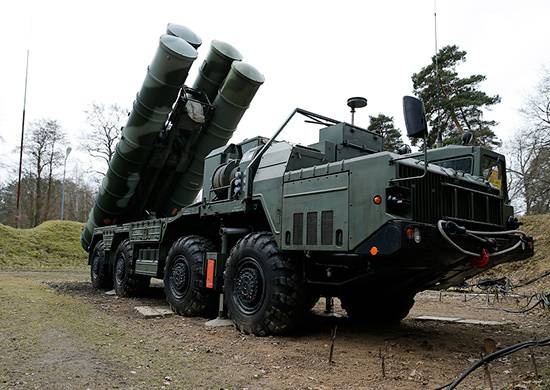 According to the newspaper's "absolutely reliable" source, New Delhi is currently moving very rapidly towards the purchase of "five advanced Triumph anti-aircraft missile systems with the 400 from Russia, despite the looming threat of US sanctions."
During the Council meeting, only a few minor amendments to the treaty were approved, which "have recently appeared". The essence of the amendments is not disclosed.
Now the S-400 procurement case will be submitted for approval to the Ministry of Finance of India, and then to the Security Committee headed by the Prime Minister for final approval. The country's top political leadership will have to decide on the date of signing a firm contract,
said interlocutor edition.
The newspaper notes that the meeting of the Council took place a day after Washington canceled the meeting of defense ministers and foreign ministers of the United States and India, scheduled for July 6, on Wednesday night.
Earlier it was reported that in May, New Delhi and Moscow agreed on the final terms of delivery of C-400 worth $ 6 billion. The United States opposed the deal, threatening India with sanctions. However, in New Delhi, they said that they are not going to refuse to buy Russian systems that are effective against a large number of air targets, including against F-18 and F-35.