In Kiev, announced the creation of the next "most powerful" rocket
In Ukraine, they announced the creation of the next "most powerful, causing serious concern to Russia" rocket. This was stated by the head of the Ukrainian Center for Army Studies, Conversion and Disarmament Valentin Badrak. After his statement, the Ukrainian media were flashing headlines like "Russia in a panic," "Ukraine will answer Russia with its rocket," and so on. etc.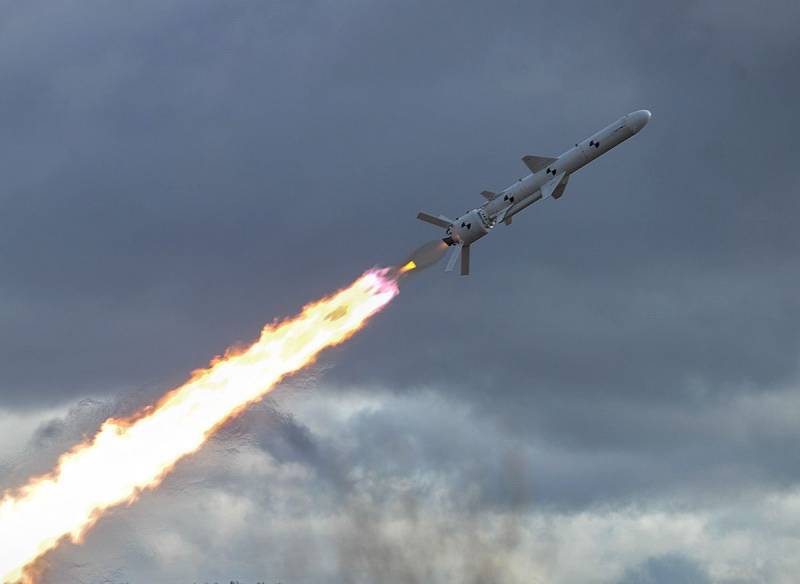 According to Badrak, the new anti-ship missile is "a powerful mobile ground vehicle" being developed in Ukraine and capable of hitting "any targets at a distance 280-300 kilometers." He said that at the present time the rocket had already been tested, showed "good" results and would go to the troops next year. The development is conducted, according to Badrak, by several enterprises under the leadership of the Luch design bureau. In addition, Badrak said that a rocket "flying on 1500 km" will appear soon.
If you omit all the laudatory headlines and speeches of Ukrainian officials, who almost every day report on the "missiles that will destroy Russia tomorrow", then almost nothing will be left in the balance. The missile, about which Badrak talks, most likely is the Neptune anti-ship missile, actually being developed by Luch design bureau. Essentially, this is the Soviet / Russian X-35 RCC, on which the TRDD-50 propulsion engine was installed, which was produced at the Zaporozhye Engine Plant during the Soviet period, and instead of the homing head from X-35, due to the lack of production of the GOS in Ukraine, the GOS was installed from the anti-aircraft missile complex C-200.
You can read more about this rocket in
material
"Military Review"
Truth and fiction about the Ukrainian cruise missile "Neptune"
https://www.obozrevatel.com/