China is launching a program to build the first Chinese atomic icebreaker. According to the Chinese newspaper "Global Times", China National Nuclear Corporation (CNNC) 21 June 2018 of the year announced an open tender for the design and construction of the first atomic icebreaker fully created in China.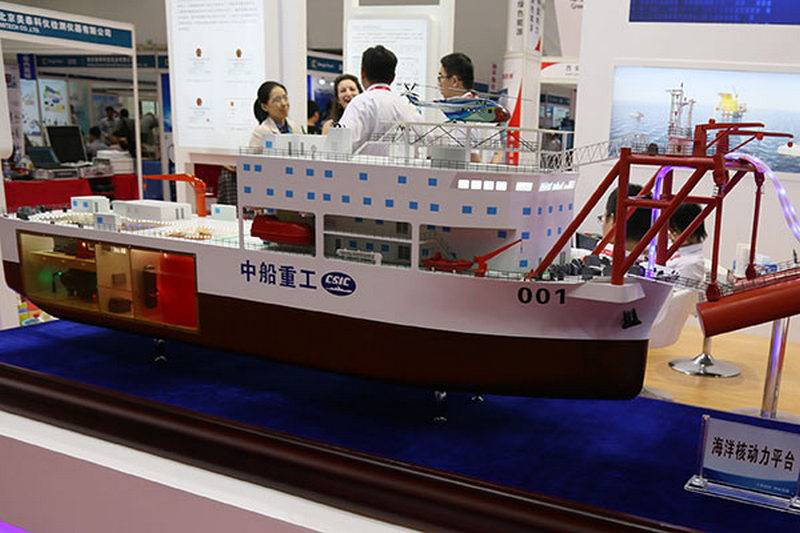 Under the terms of the tender, the future icebreaker should open shipping routes in the Arctic and generate electricity during expeditions in the polar region, more detailed data on the vessel being built are not provided.
It should be recalled that China has been actively working in the Arctic region since the middle of the 90-s, after buying a non-nuclear icebreaker "Xuelun-1" with a displacement of 15 thousand tons from Ukraine. Considering the ongoing joint work of Moscow and Beijing on the development of the Northern Sea Route, China has thought about creating a new vessel with a nuclear reactor, allowing it to work fully in the Arctic region.
At present, China is independently building an icebreaker "Xuelun-2" with a displacement of about 30 thousand tons. It is assumed that a nuclear power plant for it will be manufactured in Russia, since according to Chinese experts, Beijing has the money and the desire to get the installation, and Russia is the only country in the world building icebreakers with a nuclear reactor. At the same time, experts believe that testing an atomic reactor on an icebreaker is necessary for China to use these technologies to build its next generation aircraft carrier - Type 003, which is being built at the Jiangnan Changxing shipbuilding plant in Shanghai.
Earlier it was reported that in early June, China and Russia signed a deal worth more than 15 billion dollars for the construction of four Russian reactor facilities under an agreement on cooperation in the field of nuclear energy between the two countries in
stories
.