The project of the Angara-A3 launch vehicle will be reanimated. Rogozin told
The head of the Roscosmos state corporation, Dmitry Rogozin, made an entry on his page on the social network dedicated to the future of the middle-class launch vehicle. This is a PH Angara-A3. To the project of creation of these rockets will be returned the Khrunichev Rocket and Space Center.
According to Rogozin, the transition to the Angara serial production will take place immediately after the plant has completed all previously taken orders for the Proton-M launch vehicle. Rogozin notes that we are talking about the production of Angara missiles in all three classes: light, medium and heavy.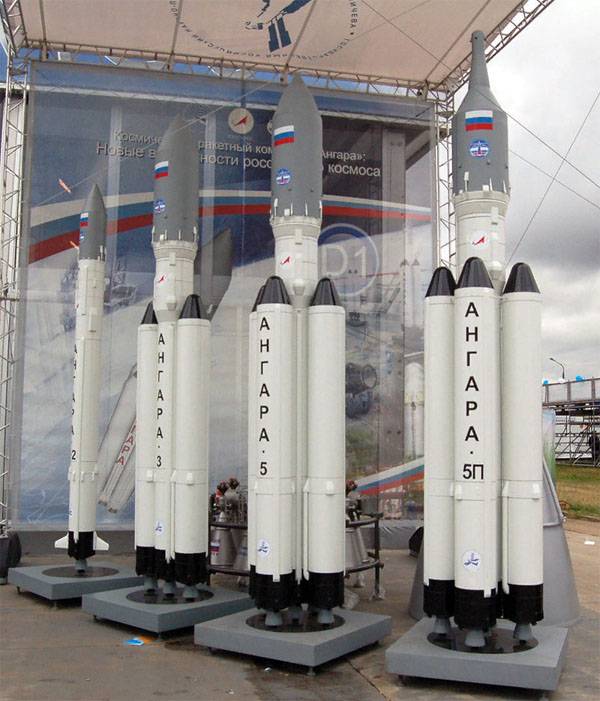 Recall that the Angara family of launch vehicles actually includes four classes. The fourth class is the Angara-A5B. This is a booster rocket. It is planned to be used, including for long-distance space missions. One of these planned missions is the creation of a lunar orbital station. In this creation, Russia plans to take a direct part. At the same time, the implementation of the near-moon orbital program is constantly shifting.
The Angara-A3 launch vehicle is a middle-class rocket project that was announced closed some time ago. Now, according to Rogozin, the specialists from the Khrunichev Center are ready to reanimate the program. Initially it was assumed that Angara-A3 would have a starting mass of about 480 t with a maximum payload of 15100 kg for an orbit of about 200 km.