Australia will build frigates on the British project
Australian government signs construction contract with BAE Systems for Australian
fleet
nine Type 26 GCS frigates (Global Combat Ship) based on the design of Type 26 ships being built for the Royal Navy. The latest frigates are designed to replace eight frigates of the nineties type ANZAC (German project MEKO 200) built in the Australian fleet, reports bmpd with reference to the Australian media.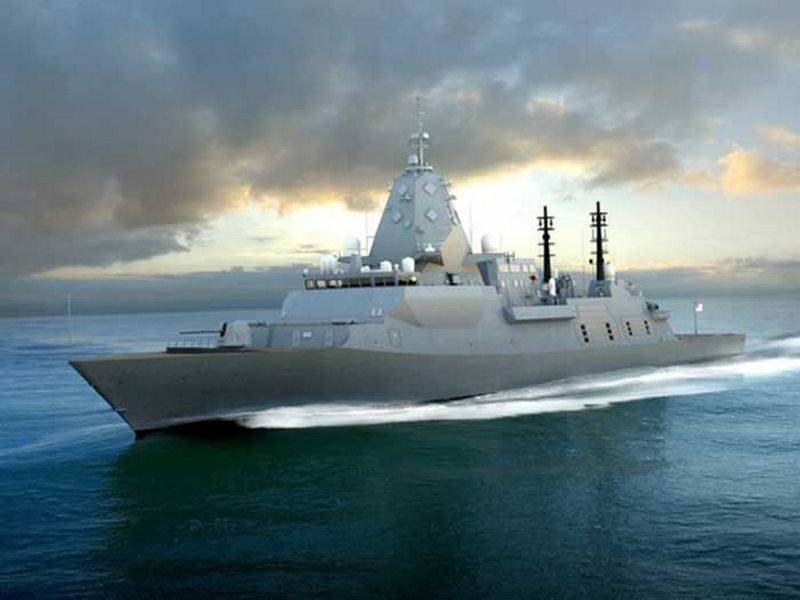 The appearance of the frigate type 26 GCS performed by the Australian Navy
According to the contract, the construction of the lead ship should start in the 2020 year with the transfer of the Australian Navy in the 2027 year. The construction of the entire series is likely to stretch to 2042, and will cost 35 billion Australian dollars (about 25,7 billion US dollars).
The frigates will install a multifunctional AEGIS system with vertical Mk 41 launchers on 24 missiles, as well as Australian CEAFAR2 radars with AFAR and ASBU. The armament of the Australian ships will be composed of a "prospective anti-ship missile system", Raytheon Standard SM-2 and ESSM anti-aircraft missiles, 127-mm universal artillery unit BAE Systems Mk 45 Mod 4, two 20-mm anti-aircraft artillery systems Raytheon PhalanxanxalXxXXXX, 15-mm anti-aircraft missile systems, and 14 million anti-ship artillery systems from the 324 Mod 90, 60 anti-ship missile system torpedoes MU-XNUMX, one Sikorsky MH-XNUMXR helicopter in the hangar.
Frigates of this type are multipurpose ships with a standard displacement of 6900 tons and a total displacement of more than 8000 tons. The length of the ship 149,9 m, width 20,8 m. Travel speed reaches 27 nodes