Su-30 go to Iran? In this case, the balance of power in the Middle East may change
After
historical
deals on the Iranian nuclear program, which was followed by the lifting of international sanctions, Tehran began to look closely at Russian Su-30 fighters, the magazine writes.
Military Watch
.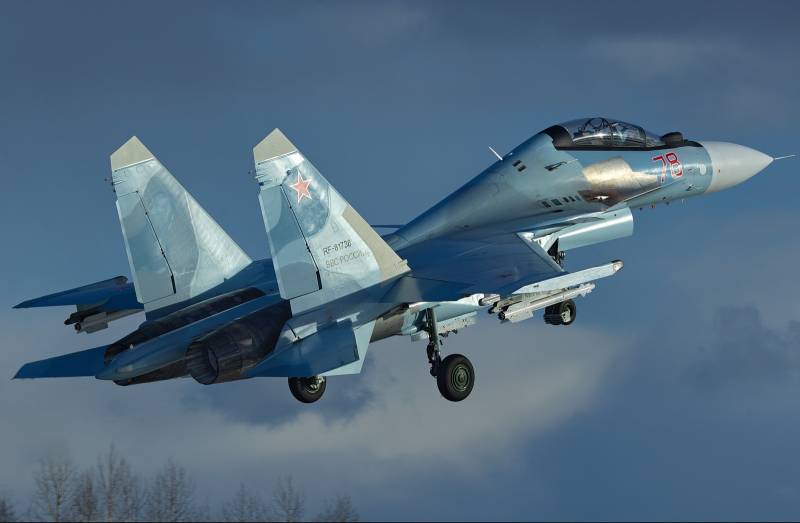 The ban on the supply of offensive weapons to this country expires in 2020. If this restriction is lifted, the balance of forces in the Middle East may change, according to the publication.
According to him, today the Iranian Air Force is armed with old F-4 and F-5 fighters and more modern ones - F-14 Tomcat (of which only 30 units are ready for battle). Tehran also acquired several Soviet MiG-90 and light Chinese J-29 fighters by the start of the 7's. Iranians also have domestic aircraft - HESA Saeqeh.
Most of these aircraft cannot provide Iran with air superiority. At the same time, Tehran's rivals, such as Israel and Saudi Arabia, have a significant number of F-15 / 15E fighter jets.
Therefore, at present, Iranians are showing great interest in Su-30 aircraft. According to the author of the material, the Russian fighters are superior in their capabilities to the Israeli and Saudi F-15C. In addition, heavy Su-30 will be an excellent addition to light aircraft already available to the Iranian Air Force, the magazine writes.
Of course, Russia also has more modern aircraft, such as the Su-35 and the Su-57. But Tehran's commitment to the old versions is simply explained - the country lacks money. The republic's defense spending is much lower than other countries in the region. However, the Su-30 are able to resist the American F-15, created more than 40 years ago, the article says.
It is not yet known which of the modifications interests the Iranians. Modern versions (MKI, MKV and MKK) are much more expensive than the base Su-30K, the author writes. However, the Su-30K will provide the country with superiority over the existing fighters of the opponents, without creating an excessive burden on the state budget.
However, experienced Israeli pilots, who are considered among the best in the world, can challenge their rivals on the Su-30K, which do not have a number of features of the later versions. In this regard, the Iranians, perhaps, should look at the modern modifications of the machine.
Regardless, Iran's purchase of Su-30 will have very significant implications for the Middle East, the magazine concludes.