The operational command of the DPR reports on the results of the next week of confrontation with the Ukrainian security forces along the line of contact. It was noted that since the beginning of the week, the Ukrainian troops, whose separate units tried to "improve" their positions in the so-called "gray zone", have lost five killed and five wounded. In this case, if you believe the report of the headquarters of the DPR, Ukrainian troops opened mortar fire on the square, which left the wounded soldiers of the Armed Forces of Ukraine. With fire, they tried to prevent the possibility of capturing the "twin cities" with the troops of the DPR.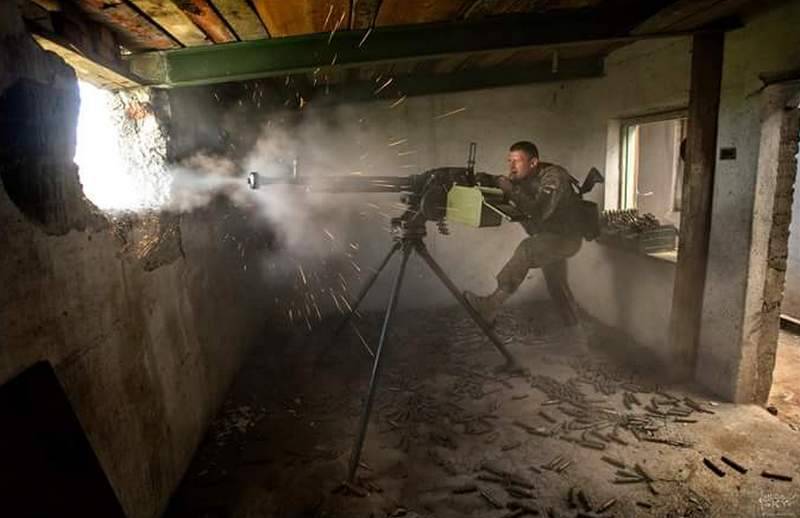 From the statement:
It is important to note that the loss of the invaders killed increased as a result of mortar fire on their wounded, to eliminate the possibility of their capture. Our intelligence notes that the execution of the wounded marines was carried out by Azov units (* extremist group, banned in the Russian Federation) from the Shirokino area.
The operational command of the DPR asserts that Kiev held secret negotiations with the command of foreign PMCs Ekedemi (USA) and ASBS Othago (Poland). According to the republican intelligence, the main goal of the talks is the transfer of representatives of private military companies or the possibility of their future merger with the "peacekeeping contingent". For this transfer to PMCs, as stated, they requested (attention!) Half a billion dollars. No other sources confirm this information at this time.
Against this background, it became known that Kiev declared its readiness to exchange the Russians for the 23 convicted in Ukraine for the 23 Ukrainian citizens convicted in Russia. A statement of this nature was made by the Ombudsman for Human Rights Lyudmila Denisova.