The Russian military has ordered the development of a renewed self-propelled de-commissioned demining plant, the UR-15 Meteor, the newspaper reports
News
.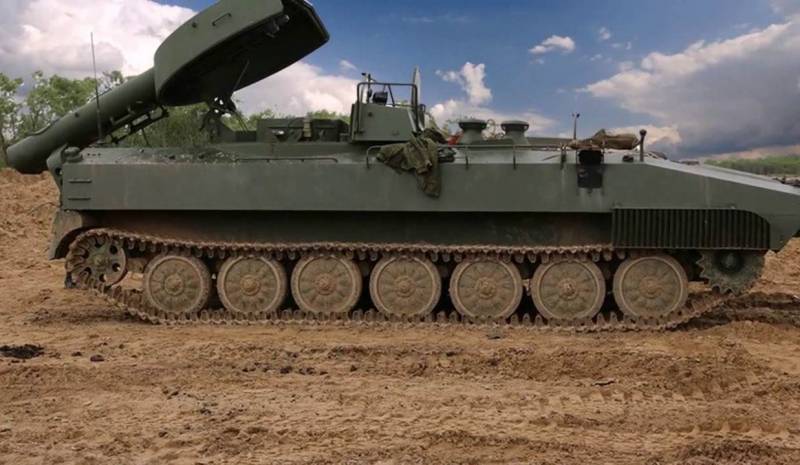 Machines of this type are one of the most effective means of demining (creating passes in a minefield). In the army, they received the nickname "Snake Gorynych." According to experts, the decision to modernize the SD was made after their use in Syria.
By the end of this year, a preliminary design of the installation should be prepared, the cost of which will be about 75 million rubles.
Two vehicle concepts are proposed - based on the BMP-3, as well as
tanks
T-72 or T-90. At the same time, there is a requirement for installation - the ability to overcome water barriers. BMP easily cope with this task, but its armor can not be compared with the tank.
Therefore, a version of a robotic machine integrated into modern control systems is also proposed for consideration.
Currently, the Russian Army is equipped with a JET-77 "Meteorite" jet-launched demining unit, created on the basis of the Gvozdika 2-1 self-propelled gun. These installations showed their capabilities in Syria both for their intended purpose and for fighting in urban conditions.
According to military expert Oleg Zheltonozhko, it was the Syrian experience that forced the Ministry of Defense to pay attention to this underestimated type of weaponry and order the development of an updated SD.
The expert believes that it will be difficult to improve the throwing system itself, it is simple and reliable. Therefore, most likely, only the platform will change. At the same time, he noted that the keys to improving the effectiveness of SD lay in its full autonomy and the maximum possible robotization.