The US Department of Defense ordered the delivery of Swedish rocket launchers
The US Department of Defense has signed a new contract with the Swedish company Saab for the supply of 84-mm hand-held anti-tank grenade launchers Karl Gustav M3 worth 16 million dollars. According to the contract, the delivery of grenade launchers of the American army will be held in 2019 year.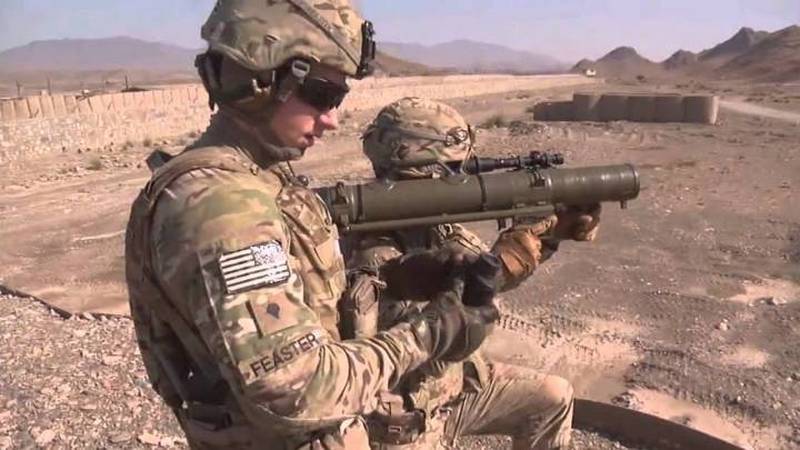 In addition to the previously delivered types of ammunition, the new contract provides for the delivery of a multi-purpose shot MT-756, previously not ordered by the American army. The MT-756 shot is designed for use in urban fighting, it allows you to destroy targets inside buildings or other structures using a tandem warhead.
Carl Gustaf M3 (Carl Gustaf m / 86) - the third model of the Swedish grenade launcher, developed in 1991 year. The steel barrel was replaced with a thin-walled liner (steel rifled liner) in a fiberglass casing, which reduced the mass
weapons
up to 10 kg. It has a carrying handle (similar to the M-16 rifle), 3 multiple optical sight. M3 is capable of hitting targets at a distance of up to 1,3 km using various types of ammunition, including high-explosive fragmentation, anti-tank cumulative, high-explosive fragmentation dual-use. Officially, the Garl Gustav grenade launcher was adopted by the US Army at the end of 2015. In the American army, the Karl Gustav grenade launcher in the M3 modification received the designation MAAWS (Multirole Anti-Armor Anti-Personnel Weapon System MAAWS).