American edition
The Washington Post
Comes with sensational stuff. It provides details of the talks between the presidents of the United States and France during the latter's visit to Washington. The material of the American press stated that Donald Trump offered Emmanuel Macron to begin work on the secession of France from the European Union - following the example of Britain.
The American newspaper, citing a number of European sources, writes that at the meeting with Macron, Trump wondered why France was "still in the EU."
The material contains a statement by Trump, in which he proposed to Macron to conclude an agreement with the United States of America. According to Trump, "this would be more beneficial for France than being in the European Union."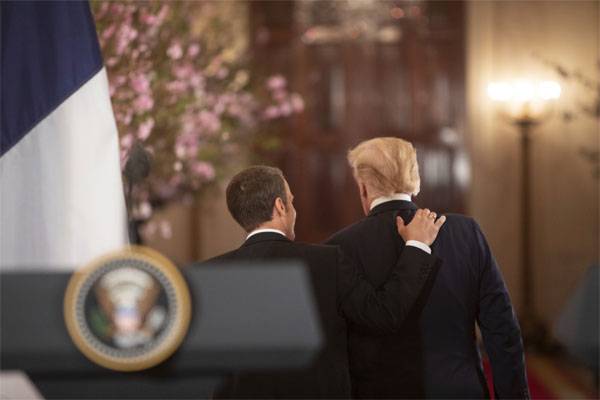 It is noted that Macron proposed to Trump to establish cooperation with the EU in trade issues, in order to "jointly oppose China."
Trump's answer:
This is excluded because the EU is worse than China.
Recall that after a meeting with Trump Macron acknowledged that the talks in Washington left him unpleasant impressions. However, the President of France did not speak about the details of what Trump told him during the meeting. The American media have done their work, which told in detail what proposal the American president made to the French colleague.
At the moment, the procedure for secession from the EU is implemented by Britain, in which the majority of subjects voted for Brexit in a referendum.