A photo appeared on the web showing the Syrian army unit, which is armed with X-NUMX-mm howitzers M-122. The guns are towing cars Ural-30. Next to them are KrAZ-4320 trucks, the bodies of which are covered with tarpaulin, writes
Rossiyskaya Gazeta
.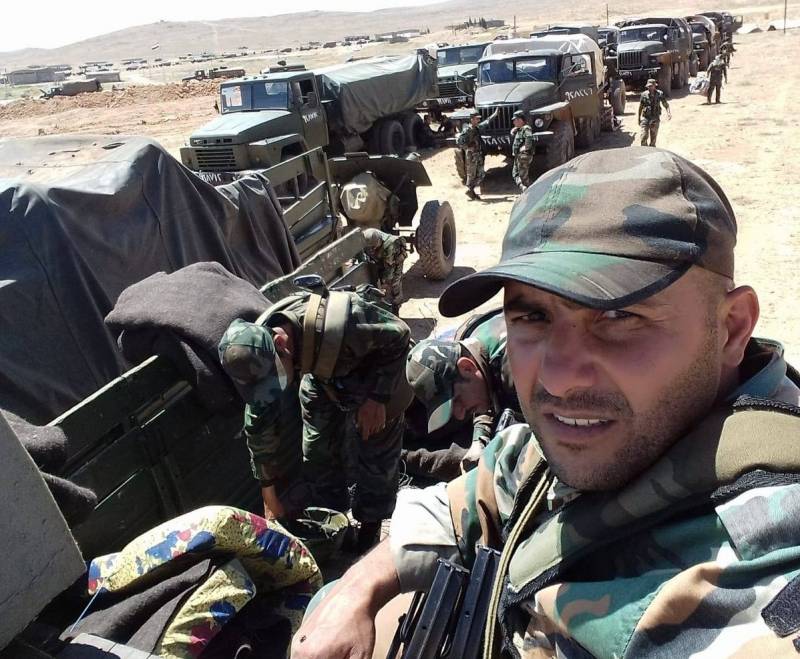 As noted by military experts, the Russian military department has long been trying to get rid of cars produced in the Ukrainian SSR at the Kremenchug plant. After the well-known events, the process of the withdrawal of Ukrainian technology accelerated.
Moreover, today these cars can be safely spoken of as outdated technology - the latest deliveries of military-wheel-drive KrAZ vehicles, according to the newspaper, came at the beginning of the 1990-s.
The Russian army has a sufficient number of these cars. Most of them are now in good condition, as they are stored in special bases. The military department is trying to implement such equipment for small money to civilian enterprises.
These trucks will not remain idle in Syria. The car is able to transport up to 12 tons of ammunition or other military equipment.
Earlier in the photographs from the SAR one could see even older cars - KrAZ-255.