In the Leningrad region found the remains of soldiers killed in the Soviet-Finnish war
The remains of 97 Red Army soldiers who died during the Soviet-Finnish war of 1939-1940 were found in the Vyborg district of the Leningrad region, reports
press office
Western District.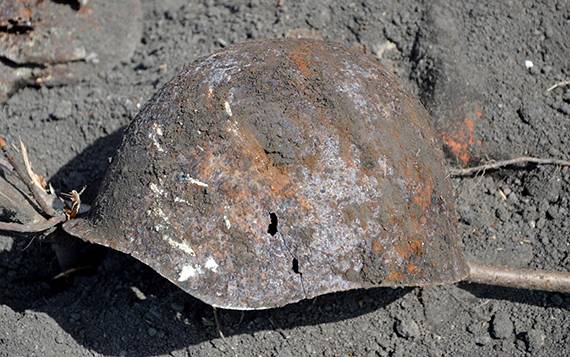 The search operation was carried out by servicemen of the Krasnoselskaya motorized rifle brigade ZVO.
The discovered soldiers were part of the 7 th Infantry Division of the 7 th Army of the North-Western Front. All of them died in 1940 during fights near the Mannerheim Line.
The remains will be reburied with military honors. A memorial will be created in their honor.
According to the information, the servicemen managed to identify the remains of four Red Army soldiers. Among them, Ulyan Levin from the Ukrainian SSR, who was considered missing, Ryakhvaer Simonyan, called up from the Gukasyan region of the Armenian Republic, and the detachment commander Vasily Muravko from the city of Stalino of the Ukrainian SSR, as well as Ivan Smirnov (identified by a nominal tablespoon, his staff are clarified by the military commissariat ).
In addition, the motorized infantry took out from the battlefield and destroyed more than 200 explosive items.
Recall, "Mannerheim Line" was called the complex of protective structures built on the Karelian Isthmus. Its length was more than 130 km. During the Soviet-Finnish war, this line became the front line of defense of the Finnish army. It was not until February 1940 of the year that the fortifications of the Red Army could be strengthened.