In Nizhny Novgorod, launched a large hydrographic boat
The large hydrographic boat (BGK) of the new generation project 23040G, being built in the interests of the Russian Navy, was launched at the Nizhegorodsky steam-ship 27 in June 2018, the Information and Mass Communications Department of the Russian Defense Ministry reports. By order of the Commander-in-Chief of the Navy, Admiral Vladimir Korolev, the boat was given the name "Alexander Evlanov" in honor of Rear Admiral Alexander Evlanov, an outstanding hydrograph.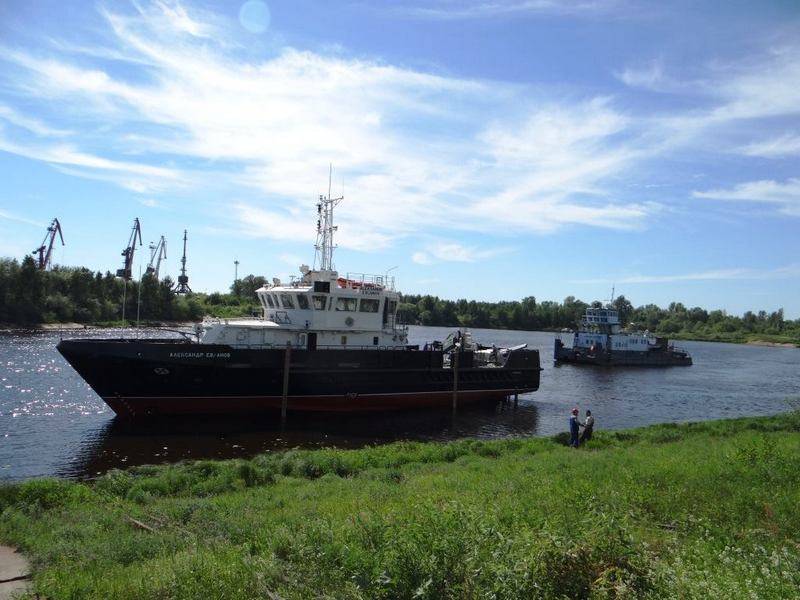 BGK project 23040G "Alexander Evlanov" is the first production and the second in a series of six boats, ordered by the hydrographic service of the Russian Navy. The head boat "George Winter" was launched in May 2018, then the third and fourth boats of the 23040 project of this series were laid, respectively, named after Vladimir Kozitsky and Boris Slobodnik. The construction of boats comes with a slight delay, the reason for this is not known.
The 23040G boats are a further development of the 23040 project integrated emergency rescue boats and are designed for surveying the bottom relief and surveying navigational hazards at depths up to 400 meters, as well as shooting a relief with a single beam echo sounder at depths up to 2000 meters. In addition, they are used for the delivery of personnel, food, spare parts and repair crews to the coastal navigation equipment; navigation and hydrographic support for rescue and search operations; pilotage and lead of submarines and large-tonnage ships in basing sites and on approaches to them.
Characteristics of the vessel project 23040G:
maximum length: 33,04 m; width: 6,8 m; average draft: 1,6 m; total displacement: 192,7 t; travel speed, near: 12,7 nodes; power of main engines: 2х248 kW; Draft average 1,6 meter; The speed of 12,7 + 0,3 knots.
Russian Ministry of Defense