Lieutenant-General Burdinsky has been appointed to the post of Chief of the General Staff of the General Staff of the Armed Forces of the Russian Federation
Lieutenant-General Yevgeny Burdinsky was appointed to the post of Chief of the Main Organizational-Mobilization Directorate of the General Staff (GOMU GS), according to
News
.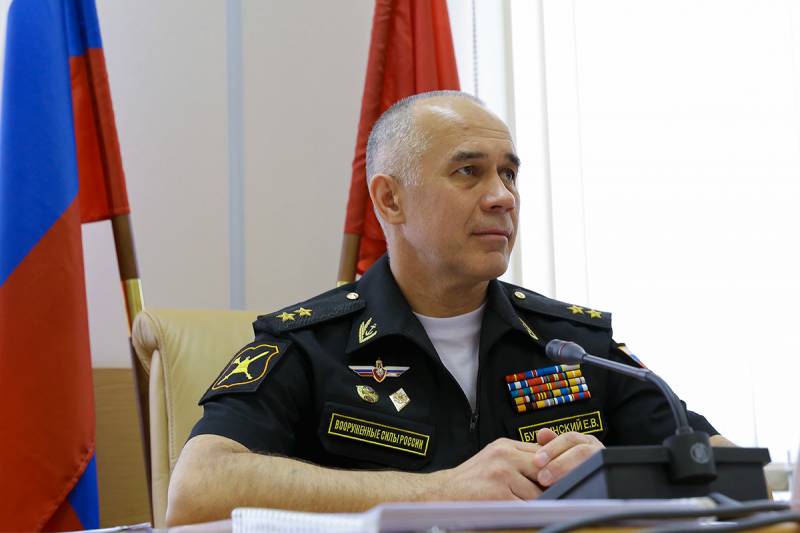 Prior to that, Burdinsky had been responsible for organizing conscription to the ranks of the Armed Forces of the Russian Federation for more than five years. In the new position, he will be engaged in the optimization of the staff structure of the Russian Armed Forces, taking into account the experience of the Syrian operation, as well as the introduction of modern and prospective weapons to the troops.
Eugene Burdinsky graduated from Blagoveshchensk
tank
School, Academy of the General Staff. Started service in the Baltic
navy
in the marine brigade. Since 2004 - Head of the Direction of Appeal of the General Staff of the General Staff In 2011, he was appointed head of the organizational and mobilization department of the Western District.
According to the president of the Academy of Geopolitical Problems, Colonel General Leonid Ivashov, in order to head the GOMU, one must have good theoretical and general military training. Burdinsky has it all: he has passed all the stages of military education from the Suvorov School to the Academy of the General Staff, has extensive experience in staff work, knows the troops and the theory of modern warfare.
Previously, Vasily Tonkoshkurov served as the head of the GOMU GSh. In May, Colonel-General headed the main headquarters of the Land Forces.
Ministry of Defense of the Russian Federation