A video of the explosion appeared on the German frigate Saxony, which occurred on 21 on June 2018, during an exercise near the coast of Norway in the Anneuy testing ground area, where two German Navy frigates arrived, reports Naval Today.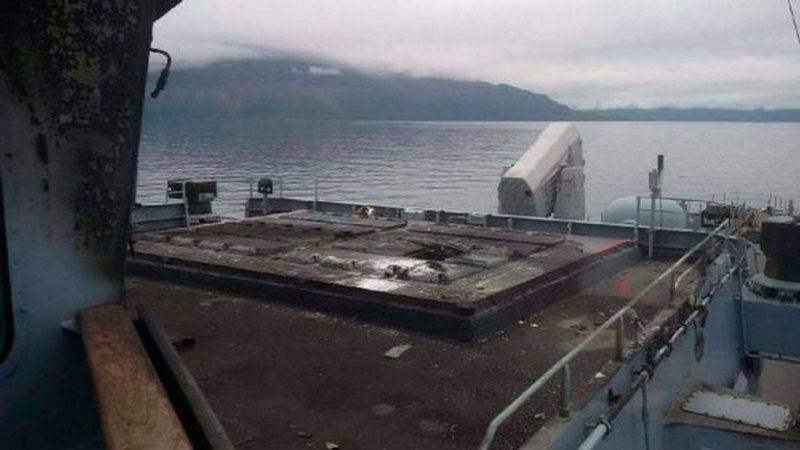 Recall that in the German frigate during the firing of anti-aircraft missile Standard SM-2 could not leave the launcher and burned in the mine, because of which there was a fire, which injured two sailors who have discovered an "acute stress reaction." The warhead of the rocket did not detonate, which helped to avoid large losses among the frigate personnel. The exercises were urgently stopped, the fire was extinguished using pumping installations using outboard water, after which both German frigates went to the Norwegian port of Harstad for repair work.
According to the statement of the captain of the frigate Thomas Haken, the flaming rocket did not reveal any defects, it passed the technical test successfully. The launch of the first rocket was standard, it successfully hit an aerial target.
Recall that in recent times there have been numerous reports of the poor state of the Bundeswehr due to insufficient funding.