Russia continues to withdraw its equipment from the Syrian Arab Republic. This time the Ka-52 "Alligator" with the crew returned from Syria after the tasks were completed, the Russian Defense Ministry reported.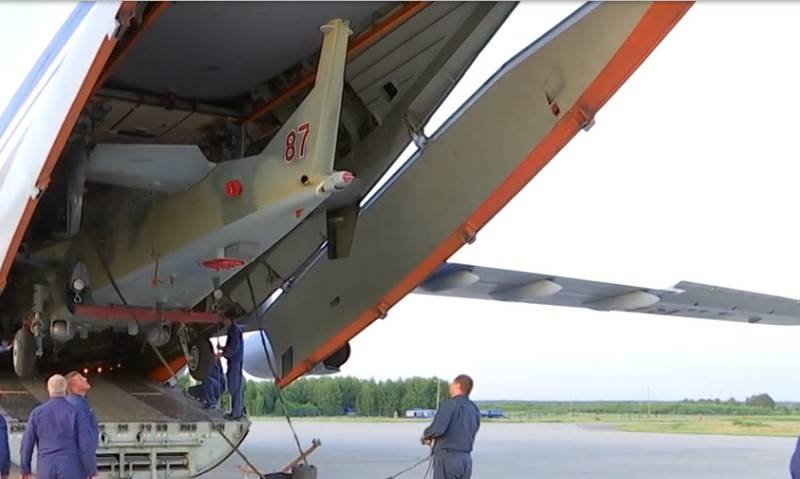 The helicopter was loaded on a military transport aircraft
aviation
Il-76 at the Khmeimim airfield, after which it was relocated with the crew to a permanent airfield in Russia. The flying machine will have a technical inspection, and the helicopter crew - a well-deserved rest.
At this point, 15 airplanes and helicopters, flight crew technicians and a special purpose medical team have returned from Syria to points of permanent deployment. 27 June 2018 of the year, the Russian military department reported that two more Ka-124 helicopters were delivered to the home airfield at permanent deployment points by an An-52 Ruslan aircraft from Syria.
Earlier, the Russian Defense Ministry denied the information that appeared in the media that Russia allegedly made a decision to withdraw from the agreement on the southern de-escalation zone in Syria. This information was published by the Turkish agency Anadolu, referring to the fake page of the Russian aviation base Hamim on social networks. The Defense Ministry said that the Russian base "Hmeymim" does not have sites and pages in social networks, and all information is published on the official website of the Ministry of Defense of the Russian Federation.