This year, the Russian military will receive the first Mi-8AMTSH helicopters equipped with container modules with a set of sophisticated medical equipment, according to
News
.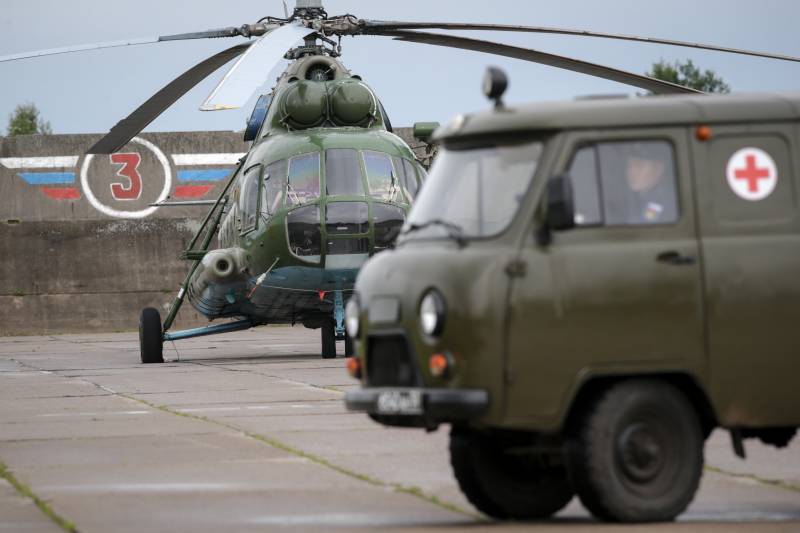 From the means of anti-aircraft defense of the machine will cover the complex of on-board self-defense "Vitebsk".
By the end of the year 4 of such helicopters should arrive in the troops. Machines are designed to provide emergency medical care, including anesthesia and intensive care at the battlefield. The equipment on board allows for the necessary manipulations to rescue military personnel both on the ground and in flight. The module is designed for transportation to the hospital of two victims who are in serious condition. In emergency cases, even in flight, surgery can be performed.
According to the colonel of medical care Igor Avilov, medical modules based on the helicopter will take on the role of an ambulance. Their advantage is that they can quickly reach the wounded. This, in turn, will allow the victim to be taken to an inpatient hospital as soon as possible.
Efficiency will save the life of a fighter and reduce the degree of dysfunction of damaged organs. That is, the damage to health will be minimized, which will allow the soldier to return to service in a shorter time, Avilov added.