Rodchenkova in the United States sent for treatment in a psychiatric clinic
From the United States of America came the information that the informant WADA Grigory Rodchenkov was urgently taken to a psychiatric hospital. Mass media, including TC
Russia Today
, reported that Grigory Rodchenkov was trying to commit suicide while being in an apartment in Washington, which the FBI rented for him.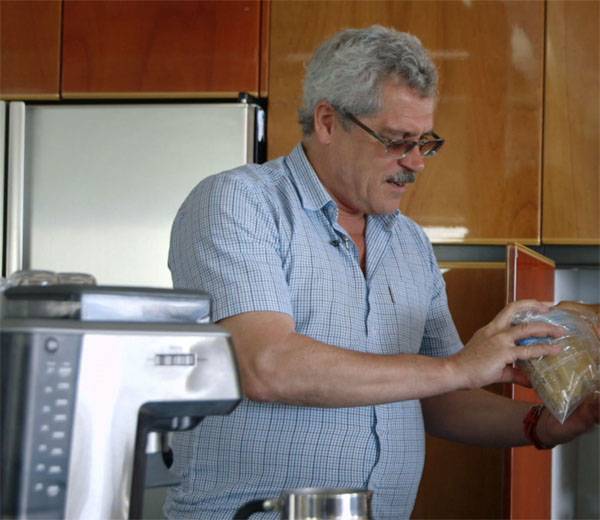 The data on Rodchenkov's attempt to settle his life accounts were initially published on the Telegram channel by the vice-president of the Russian representative office of the International Committee for the Protection of Human Rights, Alexander Ionov.
Ionov tells the subscribers of his channel that Rodchenkov attempted suicide on 19 June. All these days, American intelligence agencies tried to take all measures to ensure that this information is not leaked to the media.
It became known that in the apartment Rodchenkova in Washington was discovered a lot of empty bottles of alcohol, as well as boxes of potent psychotropic drugs. This is a real bitter irony of fate: the potent substances and alcohol were taken in large quantities by the person who spread the lie about the alleged total use of doping by Russian athletes.
Recall that on the basis of self-inconsistent Rodchenkov's testimony in WADA, a report was prepared, after the presentation of which Russian athletes were barred from the Olympic and Paralympic Games, European and World Championships, forced to perform under a neutral flag.
Ionov suspects in his microblog that the United States intelligence services exerted the strongest pressure on Rodchenkov, forcing him to continue to invent absurd evidence against Russia and Russian athletes.
From the material:
Apparently, he lost his nerve.
In fact, this is an inglorious end for a man who aired the lies for Western "cookies" and betrayed the Motherland and compatriots.
Recall that not so long ago, Peter Pavlensky (already in France), whom the West, during its delusional actions in Russia, first extolled, declaring "free artist", was sent to a psychiatric clinic not so long ago for compulsory treatment. As soon as Pavlensky set fire to the bank building, the artist was tied up by the police, and then the French doctors recognized him as insane.
http://www.globallookpress.com