Estonia has signed a contract for the purchase of South Korean KSNXX Thunder
The Estonian army begins to arm itself with South Korean self-propelled howitzers. The Estonian Ministry of Defense has signed a contract for the purchase of 12 self-propelled 155-mm / 52 K9 Thunder howitzers from the South Korean army, Estonian media reported. Contract value 46 million euros.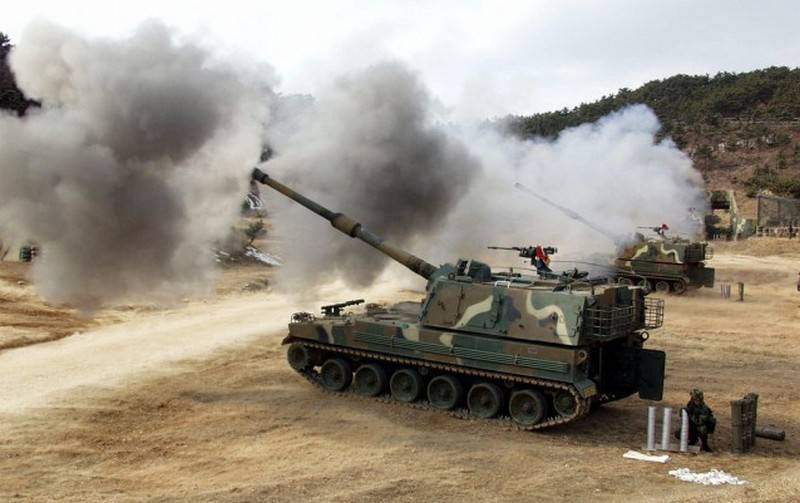 According to available information, the purchased K9 howitzers will be delivered to Estonia in two batches at the end of 2020 and during the 2021. They are supposed to arm the 1 Artillery Division of the Estonian Army Infantry Brigade, which is currently armed with German 155-mm / 39 towed howitzers FH-70 and Soviet towed 122-mm howitzers D-30.
It is noted that Estonia's acquisition of South Korean KNNXX 12 will allow it to build a common logistics system with Finland, since the Finns also previously acquired 9 SAU K48.
The 155-mm / 52 K9 Thunder self-propelled howitzer was developed and produced by the South Korean alliance Samsung Techwin (now Hanwha Land Systems). In all, from the 1999 to the 2014 years, the South Korean army received the 1136 SAU K9. The system, also from 2004, is manufactured under license in Turkey (as T-155 Firtina).
K9 Thunder weighs 47 tons, powerful diesel in 1000 hp Provides speeds up to 67 km / h. Power reserve 480 km. Armed with a K9 155-mm gun with a barrel in 52 caliber, the rate of fire reaches 15 rounds per minute. Crew 5 man.
http://www.globallookpress.com/