In the province of Deir ez-Zor continued combat sorties of military aircraft of the western coalition. In Daraa, government forces achieved significant success in liberating the territory from militants. Reports about it
FAN
with reference to local sources.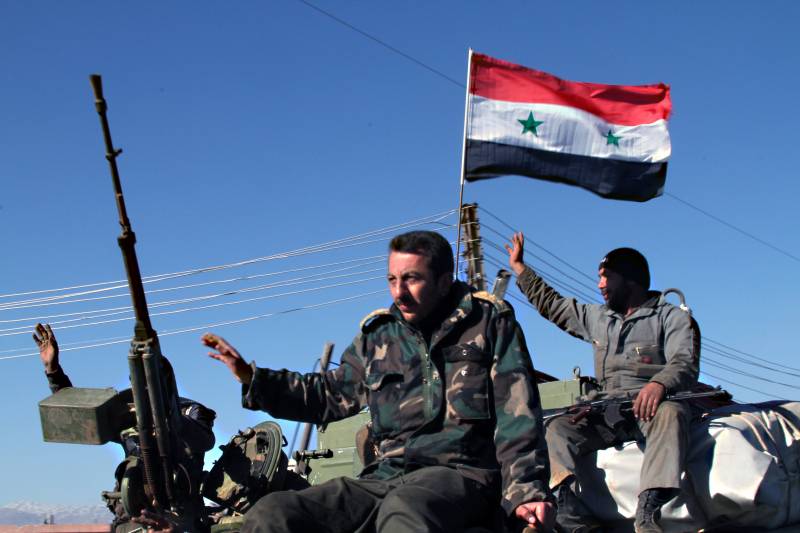 Last day israeli
aviation
once again struck at the positions of pro-Assad militia units in Damascus province. Explosions thundered not far from the international airport southeast of the capital. It is reported that the target of the attack was a transport aircraft engaged in transportation
weapons
for allied formations. Damage is not reported.
In the southeastern part of Deir ez-Zor, the sorties of military planes of the western coalition continued. During the bombardments near the town of Al-Shafaa, at least 9 terrorists of the IG (banned in the Russian Federation), including one of the leaders of the organization, were eliminated. At the same time, indiscriminate airstrikes once again led to the death of local residents. Their number is specified.
During the day, the Syrian army (SAA) continued to develop the offensive in Daraa. It became known about the liberation of the settlements of Busra Al-Hariri, Malihat Al-Atash and Madajin. After several hours of fierce night fighting, the terrorists retreated, many of them fled to Jordan. In addition, the military captured several
tanks
the enemy. In the liberated areas, SAA sappers began to clear mines and IEDs left by militants. The offensive of government troops is supported by the air forces and air forces of the SAR.
In social networks also appeared a message about another downed Syrian aircraft. According to sources, the plane was shot down by the radicals of the "free army" (SSA) over the city of Maliha Ash-Sharqiya (Daraa province). The pilot ejected, but his location has not yet been established, according to sources.
Militants of the Syrian Democratic Forces (SDF) continued to carry out stripping operations in Rakka. The raids continued in the regional capital and in the city of Ain Issa in the north of the province. After the recent mass arrests of members of the militia "Liva Suvar Ar-Raqqa", protesting against the domination of the Kurds, their wives and children took to the streets of Raqqi, demanding to stop terrorizing the civilian population. In response, Kurdish militants detained another 9 man, accusing them of having links with the militias.