Defense Ministry announces future reform of scientific companies
The representative of the main military department of Russia Roman Kordyukov in an interview with the media reported on the plans of the Ministry of Defense on the status of scientific companies. According to him, he took into account the fact that about a third of the military personnel of the scientific companies are signing a contract with the defense ministry on their future service. Many young people take engineering positions in the Russian defense industry.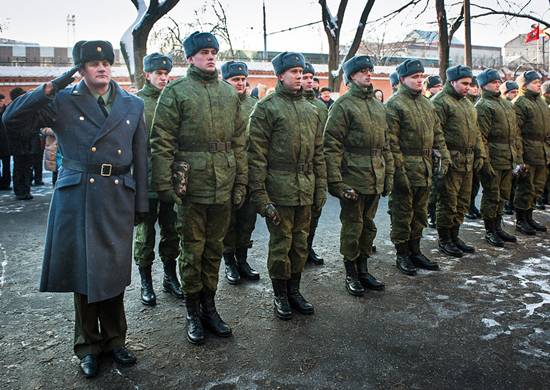 Kordyukov notes that on the basis of this fact, the Russian Ministry of Defense plans to implement a program to transfer scientific companies to a contract basis. Reported by the information service
RIA News
.
If this program is implemented, the call to such units of the RF Armed Forces will no longer be carried out.
Other sources report that part of the call in scientific companies can still be saved.
To date, 12 scientific companies operate in the structures of the Russian armed forces. Initially, their formation took place in 2013. One of the features of a call to a scientific company is the presence of a diploma of higher education, the average score in which is at least 4,5. Existing scientific companies are divided into various fields, including technical developments, information systems, etc. Scientific companies are formed in various types and types of troops, including, for example, the Air and Space Defense Forces. Graduates of the Moscow Aviation Institute (Moscow
aviation
Institute), MSTU named after Bauman and other leading technological universities of Russia.
Ministry of Defense of the Russian Federation