The Central Military District received the fifth-generation radar 59NE "Opponent-GE"
The air defense unit deployed in the Samara region of the Central Military District received the universal mobile fifth-generation three-generation 59NE Opponnik-GE mobile radar station, the district press service reported to the Military Survey.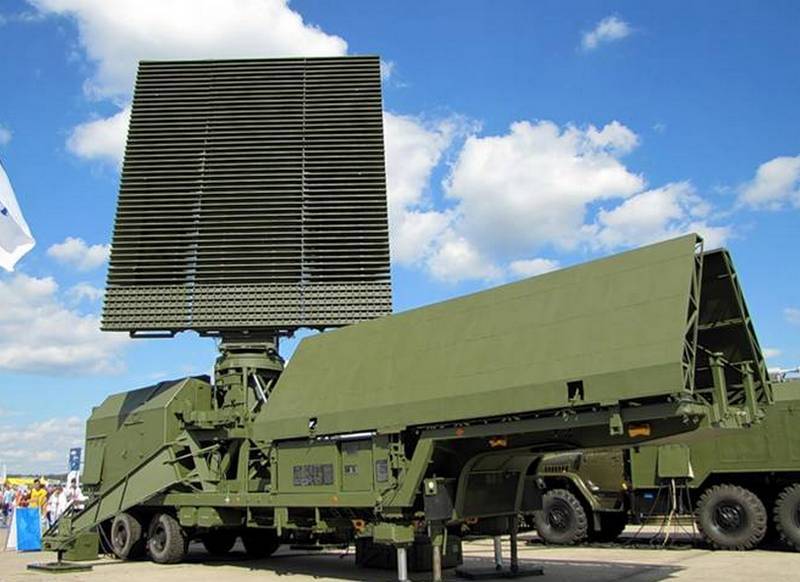 According to the press service, mobile 59H6E "Opponnik-GE" radar with digital phased array and digital signal processing is able to track air targets of all classes, perform their identification as part of the air defense system, as well as automated command and control air defense systems and air forces. The locator is capable, under conditions of intensive radio-resistance, without additional specifications, to issue information simultaneously for targeting fighters and targeting anti-aircraft missile divisions. The height of the viewing airspace - to 200 km. "Opponent-GE", in addition to the three coordinates, determines the fourth parameter - the radial velocity. This allows you to cut off false targets. Total locator accompanies up to 150 air objects. The radar is capable of detecting subtle fifth-generation fighters.
All equipment "Opponent-GE" fits in two cars. Developed by the Federal State Unitary Enterprise "Nizhny Novgorod Research Institute of Radio Engineering", produced by JSC Concern PVO Almaz-Antey.
JSC Concern air defense "Almaz-Antey".