Matserevich: Together with Europe and the United States we will press on Russia on the Tu-154
Polish online edition
virtual Poland
It comes out with material in which the claim of the Committee on Human Rights of the Council of Europe to Russia on the Tu-154, which broke near Smolensk, was announced The committee joined the requirements of the official Warsaw to transfer the wreckage of the airliner, which currently remain in Russia. It is the fact that Russia did not hand over the wreckage of the Tu-154 to the Polish side, today it leads to the emergence in Poland of conspiracy theories about the crash of the board on which representatives of the Polish political and military elite were flying.
It seems that the former head of the Polish Ministry of Defense, Anthony Maciesevich, was more pleased with the demands of the Council of Europe Committee. After he was removed from his post as head of the Polish Ministry of Defense, Matserevich heads a commission to investigate the causes of the crash of the Tu-154.
According to Matserevich, "the overall pressure on Russia from Poland, the European Union and partners from the United States should ultimately act on Moscow."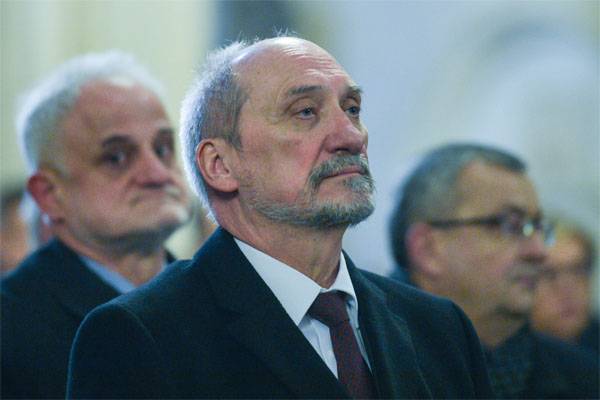 The Council of Europe called on Russia to immediately transfer the Polish side, in cooperation with Polish experts, to the Polish Tu-154 wreckage. At the same time, it is noted that delaying the transfer of the wreckage of the crashed aircraft will be regarded as "abuse of the law".
In Russia, experts note that as soon as the wreckage falls into the hands of "specialists" from the category of Matserevich, Polish provocateurs will immediately announce "the discovery of irrefutable evidence of the Kremlin's hand". It should be noted that already now Matserevich is voicing a crazy version of the alleged discovery of traces of explosives on the wing. At the same time, the ex-minister claims that the explosives could have hit the wing allegedly during scheduled maintenance of the Tu-154 in Russia.
http://www.globallookpress.com