Kiev drives a wedge in relations between Moscow and Minsk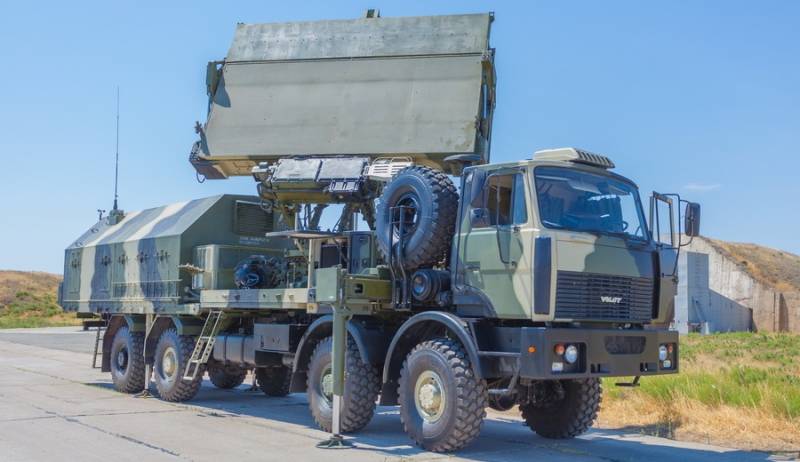 From year to year, Ukrainian military "experts" never cease to amaze with their ingenuity in attempts to discredit Minsk in the eyes of Moscow. Grief-analysts in the pursuit of a sensation that use fake social networks thrown into social networks
a photo
echelon with Belarusian chassis in Ukraine, some samples of Ukrainian military equipment will reveal "
trace MWTP
". Now that's decided
news
five years ago issue for leakage top secret
information
.
We are talking about the publication in social networks of the Ukrainian military expert with Belarusian roots Igor Tyshkevich. On its
page
The author said that the other day, during the transfer of certificates for new radars to the Ukrainian Armed Forces radio engineering brigades, the President of Ukraine Poroshenko "passed over with giblets" that had been kept secret for at least three years. The military expert is referring to the cooperation of the Minsk Wheel Tractor Plant with Ukrainian partners.
In the video from the ceremony, it is clear that the Belarusian-made Volat tractors were used as the chassis for the radar. According to Tyszkiewicz, the Ukrainian manufacturers did not even bother to cut down the MZKT logo on and "add" something like the "Zaporozhye giant".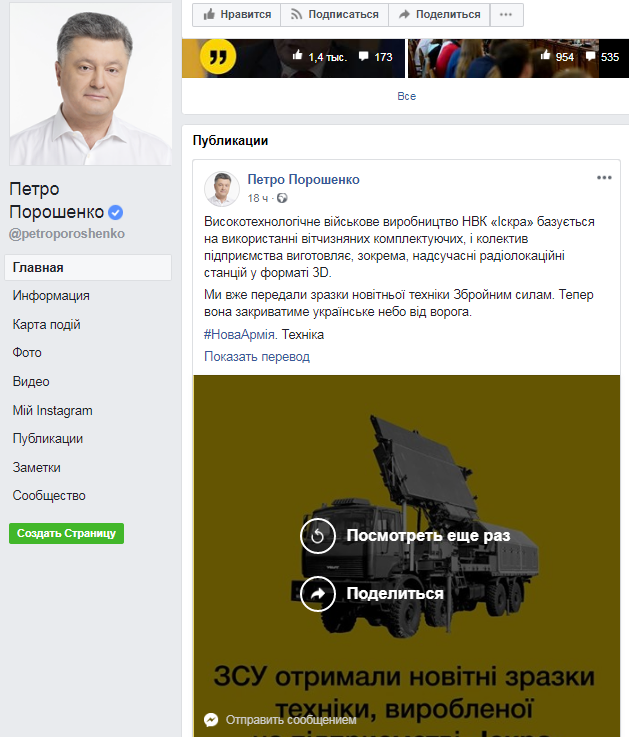 Thus, according to the expert, representatives of the SPC "Iskra" made an annoying leak of information, and the press service of President Poroshenko aggravated the situation by posting personnel on the official page of the first person on the social network Facebook.
But, apparently, the expert Tyshkevich does not control the situation, because
fact
cooperation of the Belarusian MZKT and the Ukrainian NPK Iskra has never concealed any of the parties.
Back in 2013, Belarusian and Ukrainian enterprises participated in the revision of the 80K6 radar of the circular review with the participation of representatives of Tehnosoyuzproyekt LLC and Spetzhnoexport DGZP commissioned by Azerbaijan. In addition, on the official website of the manufacturer NPK Iskra, since last year, information has been posted that the 80K6 radar is based on an all-terrain chassis.
MZKT-652720
.
According to Igor Tyshkevich, the Belarusian-Ukrainian cooperation is a great irritant for Moscow and, according to the author, after the news about the use of the Minsk dual-purpose chassis in the production of Ukrainian radars in the Kremlin, someone had to choke on the steering wheel and nervously foul. Perhaps this is due to the fact that the potential of the Ukrainian air defense system will increase significantly, and the sky will become more secure.
However, the conclusions are premature: so far only certificates have been handed, and it is not clear when the radar stations themselves will appear in the APU brigades. The serial production of these models should begin only 2019 year. In addition, the three stations, namely the number of certificates transferred to this number, is not enough to "close" the entire Ukrainian sky.
But it's hard to disagree with Igor Tyshkevich alone. MZKT is indeed one of the six largest global manufacturers of chassis for missile systems and other types of weapons. And despite all the difficulties in diversifying the sales market, the Belarusian manufacturer of wheeled tractors manages to hold leading positions both in the region and in the world.