In Belarus, will present at the parade of robotic "Mantis"
At the military parade in honor of the Independence Day of Belarus, which will take place on July 3 in Minsk, the Bogomol and Centaur unmanned robotic complexes will be shown, reports
Defence Blog
.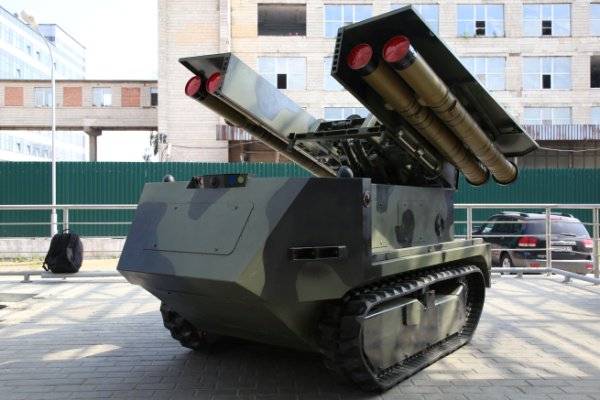 Machines created in the company "BSVT-new technology."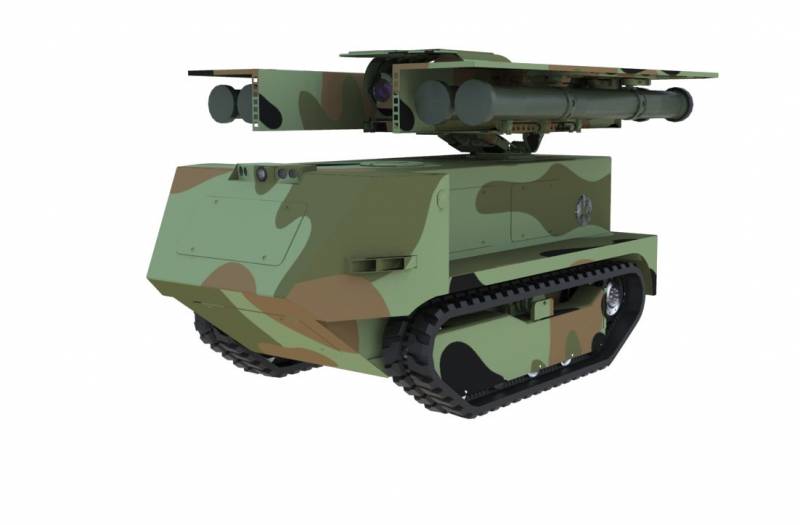 In particular, the "Praying Mantis" is intended for firing from a place at a distance of up to 4 km against armored targets (including
tanks
) traveling at speeds up to 75 km / h. It also claims the ability of the complex to hit helicopters at a distance of up to 5 km. In this case, the maximum height of the target should not exceed 500 m, and the speed - 300 km / h. The control commands for the Mantis are transmitted on a closed radio wave.
The "Centaur" complex is remotely controlled from a distance of 5 km. Modern optoelectronic systems guarantee easy control and accuracy of target detection and recognition. The machine has high maneuverability and maneuverability that allows you to perform tasks in difficult terrain conditions and in any weather. The complex is equipped with two four-barreled machine guns caliber 7,62 mm. The range of destruction of targets (enemy manpower and UAV flying at speeds up to 300 km / h) is up to 1 km. "Centaur" can be used in automatic mode to protect any object or perimeter.
https://twitter.com/Defence_blog