Azerbaijani President Ilham Aliyev said that Baku considers the territory of Nagorno-Karabakh its. He said this, speaking at a military parade dedicated to the 100 anniversary of the creation of the armed forces of the republic.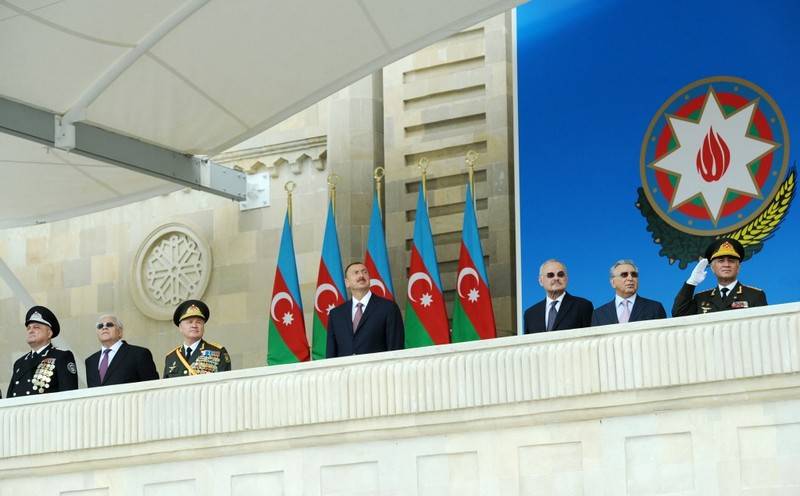 Speaking to the servicemen, Aliyev said that Nagorno-Karabakh is originally Azerbaijani land, on which the Azerbaijani people lived and built for hundreds of years. He added that at present the republic lives in a state of war, the first stage of which has already passed, but Azerbaijan will not accept the occupation of its land and will restore its territorial integrity.
The President of the Republic urged not to stop at what has been achieved, because a strong army and economy are needed to liberate their land. He promised to continue the purchase of modern weapons to enhance military capabilities, while noting that "military construction is a priority policy of Azerbaijan."
At the end of his speech, Aliyev stated that "Armenia cannot and will never be able to conduct military competition with the republic, since
historical
justice is on the Azerbaijani side, which has military and economic power, and the gap between Azerbaijan and Armenia will only widen. "
About 4 thousands of Azerbaijani and Turkish military personnel took part in the last parade, over 240 units of military equipment and more than 70 aircraft were demonstrated.
Earlier, "Military Review" wrote that at the rehearsal of the parade in Baku, Turkish-made SOM cruise missiles were observed, which had not been sold to Turkey on the side.