Long-range bomber B-21 Raider for the United States Air Force let into the tube
The director of the US Air Force Operations Department, speaking at a special event at the Mitchell Space Research Institute, spoke about promoting the promising American long-range bomber B-21 program from Northrop Grumman. Recall that this company received the right to implement the project B-21 Raider. According to Randall Walden, director of operations for the United States Air Force, "the developer is approaching an important stage of critical design review."
The original long-range bomber design for the USAF was introduced in February 2016.
Randall Walden:
We continue to work not only on the test aircraft, but also prepare for the launch of mass production. I believe that at the moment it is possible to talk about the production of X-NUMX B-100 bombers. This is a critical need for the Air Force. We are focused on launching such production, but we will not be able to do this until we determine all the parameters of the aircraft.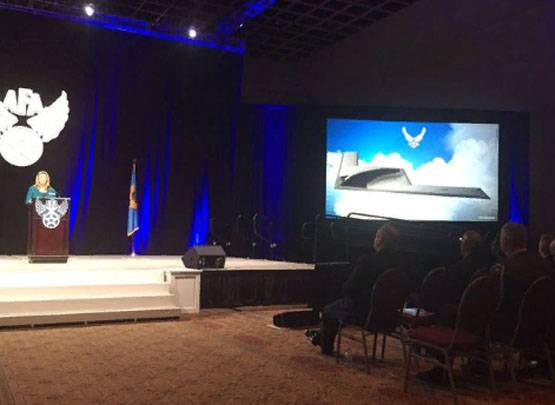 According to Walden, at this stage the test fuselage of the future long-range bomber is being tested in a wind tunnel.
In the American media, it was suggested that the tests could be conducted at a special facility on the territory of Arnold airbase (Tennessee).
US official:
We are working to ensure that our drawings are embodied in a real prototype, in a real machine. And one of the main stages - testing the future of the B-21 in a wind tunnel.
Earlier it was reported that the first long-range bomber B-21 Raider will be able to take to the air in 2025 year. It was noted that the cost of each such aircraft will be 0,55 billion dollars. If we talk about a hundred planes, the financial resource of the program amounts to an astronomical sum of $ 55 billion. Initially, it was precisely because of the high cost of the project that the company working on the program implementation had certain difficulties, as the American media wrote.
https://twitter.com/AirForceAssoc