Communication vessel "Ivan Khurs" leaves for the Black Sea Fleet
Today, i.e. On June 25, at the Severnaya Verf shipyard in St. Petersburg, a solemn ceremony of admission to the Naval
fleet
Russian communications vessel "Ivan Khurs", told "Military Review" in the press service of PAO Shipyard "Severnaya Verf".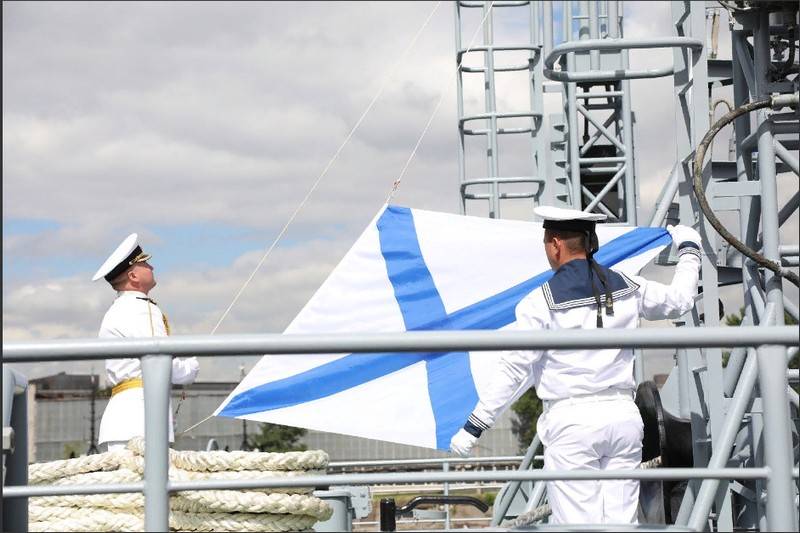 The ceremony of raising the flag of St. Andrew was attended by the general director of the Severnaya Verf, Igor Ponomarev, the deputy commander-in-chief of the Navy for armaments, Vice-Admiral Viktor Bursuk, the shipyard's workers and guests of the event. Opening the ceremony, Viktor Bursuk said that the vessel was filling the squadron of the Black Sea. He wished the crew a trouble-free operation and success in solving combat missions. The general director of Severnaya Verf, Igor Ponomarev, noted that during the tests, the vessel had confirmed the efficiency of its systems and the navigability. The technical life of the ship is designed for 25 years.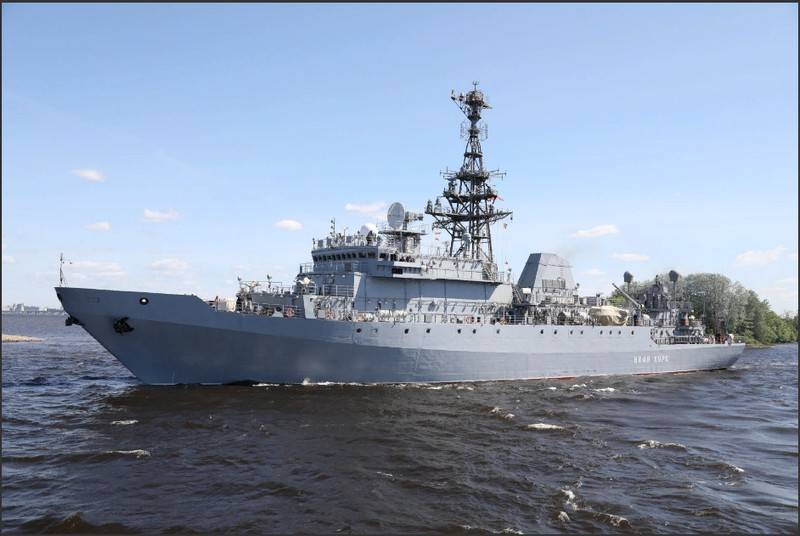 The average reconnaissance ship "Ivan Khurs" is the second unit of the 18280 project (designed by the Central Design Bureau Iceberg JSC). The ship was laid at the Northern Shipyard of 14 in November 2013 of the year, removed from the 3 slipway in May of 2017 of the year and launched on the 16 of May in 2017 of the year. The state test completion certificate is signed on 18 June 2018 of the year.
Ships of this project reach a length of 95 meters, and a width of 16 meters, the displacement is four thousand tons. Cruising range - eight thousand nautical miles at speed in 16 nodes. The crew of these naval scouts is 131 people.
Press Service of PJSC Shipbuilding Plant "Severnaya Verf"