Combat Oleg Mamiev awarded the title Hero of the DNI (posthumously)
The commander of the battalion "Pyatnashka" Oleg Mamiev (call sign "Mamai") ​​was awarded the title Hero of the DPR (posthumously), reportedly
Online
Head of Donetsk Republic Alexander Zakharchenko.
By the Decree of the Head of the DPR No. 181, the deceased commander of the Pyatnashka battalion, Oleg Mamiyev, was posthumously awarded the highest military rank - Hero of Donetsk People's Republic,
the report said.
Recall Mamiev - a native of North Ossetia, took part in the hostilities in South Ossetia. Then, after the coup in Kiev came to the Donbass. While in the "Vostok" division, he was involved in many combat operations. Later he joined the "Pyatnashka" battalion and soon headed it.
Life battalion "Mamaia" was broken 17 May in the protection of the DPR near the village Yasinovataya. Mamiev was injured incompatible with life.
Residents of the republic said goodbye to him on May 19. The funeral ceremony took place in the building of the Donetsk Academic Theater. To say goodbye to the "Mamai" came the leaders of the DPR, colleagues, local residents.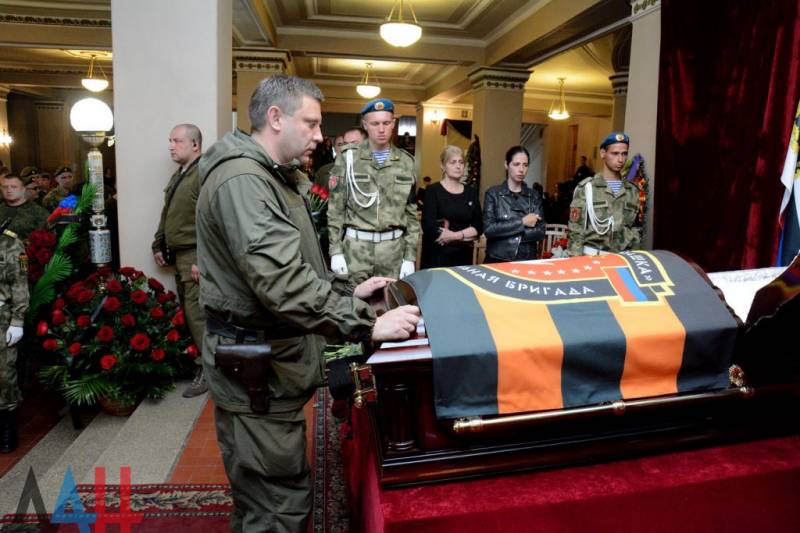 This is an irreplaceable loss for the whole Republic. People came to honor the memory of a man who until the last fought for the freedom of our country, was always on the front line. He will remain a hero in our hearts. Everlasting memory,
said one of the participants of the farewell ceremony.
Oleg Mamiev was buried at home - in North Ossetia.