Pyongyang and Seoul will restore the line of communication between the defense ministries
Representatives of the defense departments of the DPRK and the Republic of Korea on Monday celebrated the anniversary of the start of the Korean War 1950-1953 by working negotiations on the restoration of the communication line between the military command of the two states, reports
RIA News
.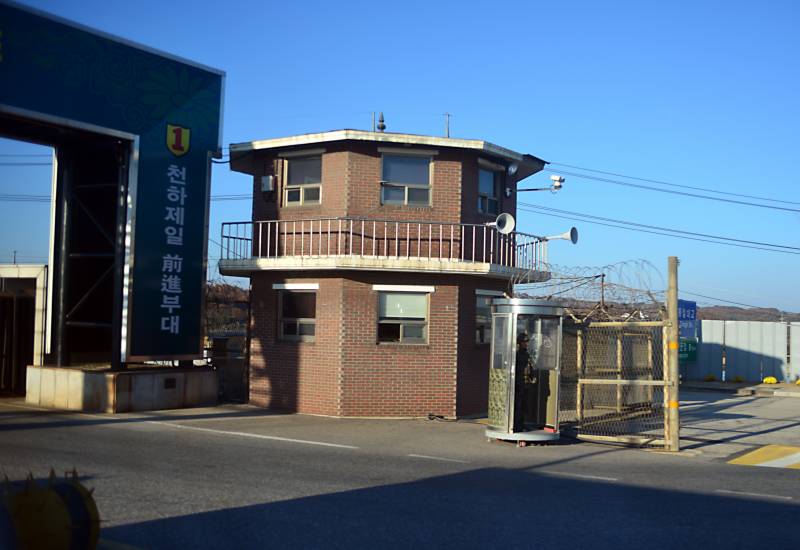 As South Korean journalists noted in their reports, this is the first meeting between high-ranking (at the level of colonels) officers from the South and the North. Negotiations took place at a checkpoint in Paju County.
The delegation of the South was led by Colonel Cho Yon Geun, of the North by Colonel Om Chhan Nam.
The reports clarify that the negotiations dealt with the restoration of two communication lines - in the eastern and western parts of the buffer zone. Both lines were conducted at the beginning of 2000 to prevent incidents and resolve issues arising between the parties.
The communications link on the eastern leg was interrupted in 2011 and is still not operational. The telephone line in the western sector was temporarily restored in January of this year before the opening of the Olympic Games in Pyeongchang. It was used, among other things, to coordinate participation in competitions of North Korean athletes.
In addition, the defense ministries plan to establish communication between warships and support vessels of the two countries, using the capabilities of international commercial communication channels.
http://www.globallookpress.com