In the Russian Federation have tested the laser ignition system of the rocket engine
For the first time in the testing complex "Design Bureau of Chemical Automation" (KBKhA, part of NPO "Energomash") successfully tested the laser ignition system of oxygen-hydrogen fuel liquid rocket engine (LRE), reports
press office
enterprises.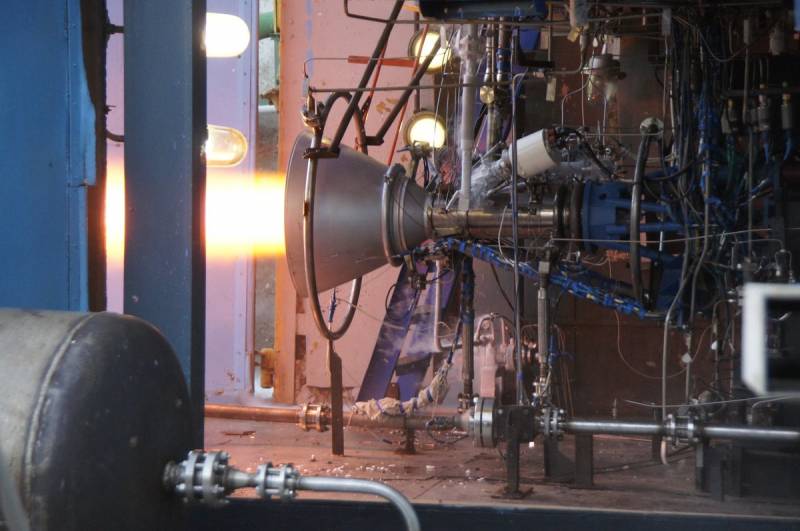 According to the information, 3 was switched on at the booth of the advanced installation РД0176.ЕЭ2, during which the fuel was ignited by a laser ignition system directly in the combustion chamber. The condition of the equipment materiel after the tests is satisfactory.
These tests were conducted in cooperation with the Research Center. Mv Keldysh during the implementation of the ROC "Creating a new generation of rocket engines and the basic elements of propulsion systems promising means of launching."
According to Viktor Gorokhov, Chief Designer of KBKhA, the introduction of a laser ignition system reduces the engine weight, which is very important for rocket technology, and simplifies the cyclogram of its launch. This, in turn, increases the reliability of the LRE.
He recalled that several years ago the enterprise successfully tested a laser ignition of oxygen-kerosene fuel. The current technology on oxygen-hydrogen is a big step towards the creation of a reliable multiple-actuation engine, which will find its application in promising reusable space-rocket systems.
It is noted that the decision to continue the work in this direction will be made after a detailed analysis of the data obtained during the tests.
https://twitter.com/roscosmos