In Russia, returned to the consideration of the project of Academician Sakharov
In Russia, they returned to the consideration of the project of Academician Andrei Sakharov on the creation of a super-power torpedo with a nuclear warhead. This was reported by one of the creators of the torpedo
weapons
in the Russian Federation Shamil Aliyev in an interview with RIA
News
.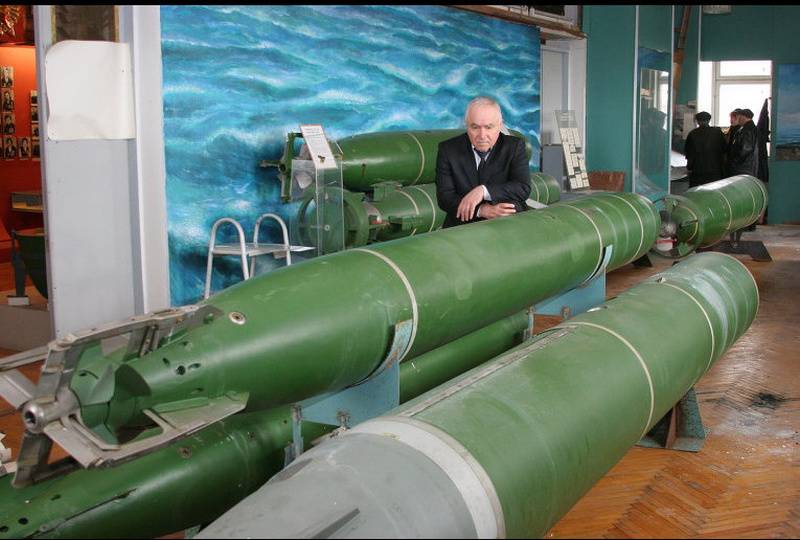 Responding to questions from a journalist, he said that at present there is a tendency to return to ideas and projects that had not been realized for various reasons. Including re-considering the project of Academician Sakharov to create a torpedo with a length of 24 meters, a diameter of one and a half meters with a nuclear warhead and 50 kilometers of kilometers. He recalled that the task of such torpedoes, according to Sakharov, was to destroy objects on the coast with the help of an explosion in water. At the same time, Shamil Aliyev noted that the implementation of this idea in the Soviet Union failed not because of "bad work", but because of the banal lack of money for its development.
Aliyev also spoke about the implementation of the marine
drone
"Poseidon", where its cruising range can reach gigantic distances with the help of a nuclear propulsion system.
At the end of his interview, Aliyev recalled that all types of weapons that Vladimir Putin spoke about in his message to the Federal Assembly are real and exist. He noted that not a single intelligence agency of the world could disprove the presence of new weapons in Russia.
But when Russia speaks about weapons, the whole world knows perfectly well that Russia can do it. Syria confirmation
- RIA Novosti quotes the words of Shamil Aliyev.
http://www.globallookpress.com/