The latest British aircraft carrier HMS Queen Elizabeth, which became part of the British
fleet
December 7, 2017, does not stop the test cycle. This time the crew of the aircraft carrier carried out the first
stories
refueling at sea, reports "Warspot" with reference to the portal Naval Today.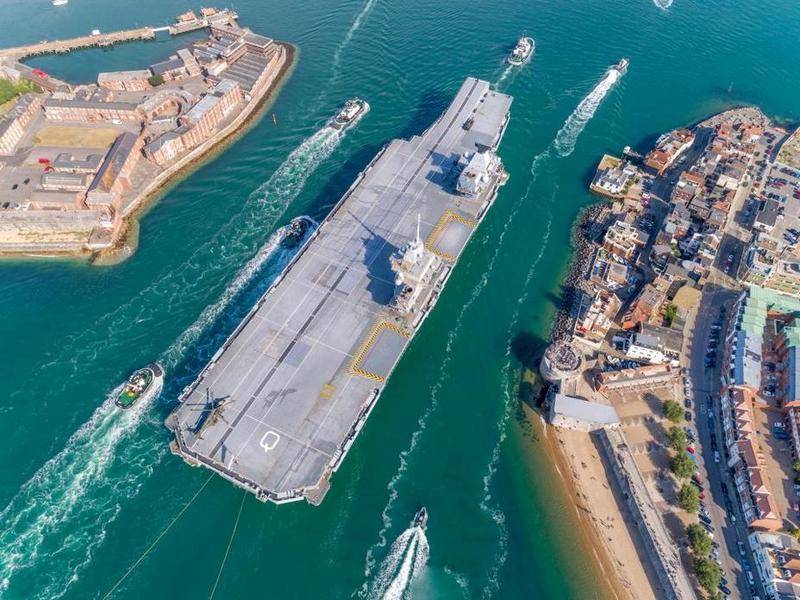 On tests the British aircraft carrier departed to the North Atlantic in the middle of May of this year. In the course of testing refueling, the aircraft carrier received fuel from the ship RFA Tidespring, specially created to support the new British aircraft carriers. Refueling was carried out both from the left and from the right side at the speed of the ships in 12 nodes. The distance between the tanker and HMS Queen Elizabeth was no more than 42 meters. In total, about 220 cubic meters of fuel were loaded onto an aircraft carrier. Currently, the aircraft carrier has returned to the port of Portsmouth.
It should be noted that the aircraft carrier HMS Queen Elizabeth is the lead in a series of two planned British ships of this type. It is smaller than its American counterparts, not atomic, and does not have a catapult. The length is 280 m, the width is 73 m, the total displacement exceeds 70 000 t. The speed is up to 25 nodes. Autonomy is 10 000 miles or almost 300 days of sailing.
Bringing on full alert is planned for 2020. As envisioned by the command of the British Navy, the ship will have short-range and vertical-landing F-35B Lightning II fighter jets and Merlin helicopters. In addition, it is planned to place convertaplanes V-22 Osprey.