An American expert told about the problems of the submarine Virginia
Multipurpose nuclear submarines of the Virginia type are among the most successful ships in their class, but soon they will reach the limit of possible modernization, writes
The National Interest
with reference to the former head of the General Staff of the US Navy Brian Howes.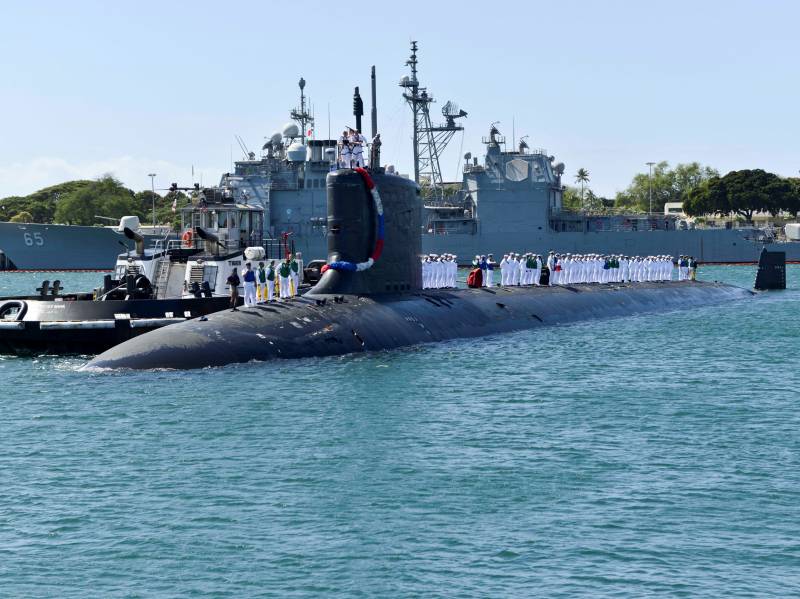 The number of Virginia submarines in the Navy has increased from 30 to 48, and can grow to 66 units.
To date, the next modification of the submarine has been developed - Block V, the release of which is scheduled for 2019 year. The updated boat will receive a payload embedded into the hull, in which 4 launchers for Tomahawk missiles will be installed.
Moreover, such units are planned to be installed not only on new submarines, but also on those that are already in operation. However, according to an expert, Virginia has too little space for the introduction of new technologies.
As Howes noted, at present the Navy has such needs that this platform can no longer satisfy.
This state of affairs forces the command to speed up the development of a new type of submarines, without waiting for the planned deadline, the expert said. Initially, the construction of a new type of nuclear submarine was scheduled for 2034 year.
Recall, for the first time in world practice, there is no traditional periscope on the "Virginia". Instead, it is a multifunctional telescopic mast that does not penetrate the strong submarine hull. A telecamera is installed on the mast (the image is transmitted via a fiber-optic cable), an infrared surveillance sensor, and electronic intelligence antennas.
ttp: //www.globallookpress.com