The F-35 transferred to Israel had to be urgently planted in Texas. Why?
Israeli media reported that American X-Men fighters of the 5 F-35 generation arrived at one of the Israeli Air Force bases with an almost weekly delay. We are talking about three aircraft F-35 "Adir", built in the US specifically for the Israeli air force. These airplanes are the next fighter party transferred by the States for their Middle Eastern ally.
Israeli media wrote that the problem with the delay in the transfer of aircraft was caused by a technical malfunction of one of them. At the same time, a technical malfunction on board the F-35 "Adir" was discovered after the departure. The pilot had to request permission for an emergency landing at one of the airfields in Texas. In the same place two other planes transferred by the Israeli Air Force landed.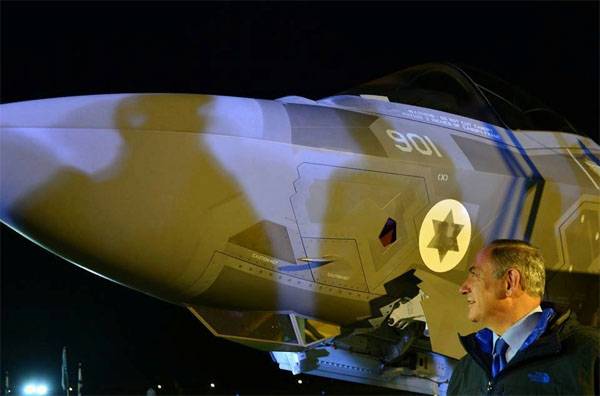 About what kind of malfunction was identified during the flight, not reported. It is known that it was eliminated for several days, and also during this time they re-checked the technical condition of the two other aircraft.
It should be recalled that the first batch of F-35 "Adir" was delivered to Israel at the end of 2016. To date, according to Israeli media, the country's Air Force has X-NUMX F-12 airplanes. This, together with those who were put on the airbase "Nevatim" (Israel) on the eve.
In March of this year, the F-35 Israeli Air Force was first used in combat operations. They were accompanied by other means
aviation
Israeli Air Force. This was the F-35's first combat use
stories
this aircraft.
Officials from the command of the Israeli Air Force receive F-35 after the identified faults at the moment do not comment.
http://www.globallookpress.com