Austrian newspaper
Kronen Zeitung
on Sunday reported that a meeting between Russian leader Vladimir Putin and US President Donald Trump will take place on July 15 in Vienna.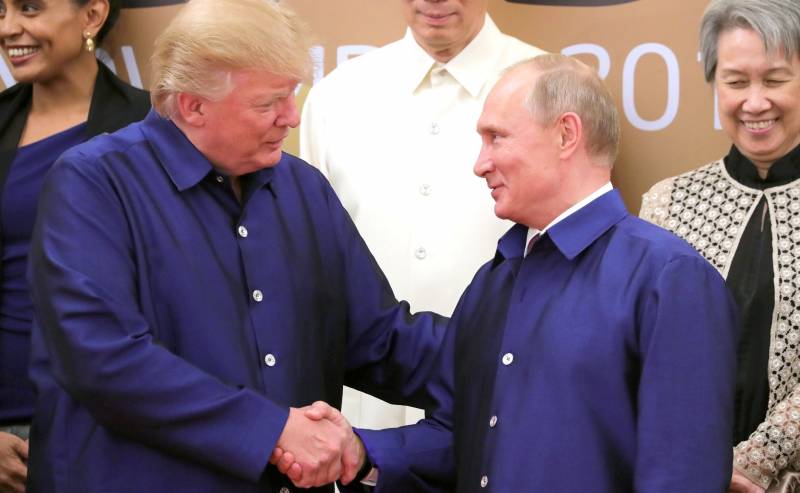 According to the newspaper, negotiations were held in the Austrian capital by Russian and American diplomats who discussed the possibility of holding a summit of the Russian Federation-US at the presidential level.
On request
RIA News
Dmitry Peskov, press secretary of the president of the Russian Federation, has commented on this message that he is not yet ready to provide information on this issue, which is in the elaboration stage.
Let us know when ready
added Sands.
Recall, on Thursday, Donald Trump said that the meeting with Vladimir Putin may take place in July. On the same day, it became known that presidential adviser John Bolton was going to visit Moscow at the end of June to discuss preparations for the summit.
This information was confirmed by Secretary of State Mike Pompeo, adding that Bolton will be in Moscow on Sunday or Monday.
On the eve of the Federation Council member Alexei Pushkov expressed the opinion that the summit will be held only if the American side refrains from any preliminary requirements.
It is wrong to think that meeting with your president (Donald Trump) is a gift, he wrote on Twitter. Pushkov addressed his post to the Swedish economist and diplomat Anders Aslund, who said that the summit is possible only if the Kremlin makes some concessions, for example, in the matter of resolving the Ukrainian crisis. Aslund was supported by ex-US ambassador to Moscow, Michael McFaul.
The presidents of the United States and Russia personally met twice: last July, they held talks in Hamburg during the G20 summit, and in November, the leaders talked "on their feet" in Da Nang at the APEC summit. After that, Putin and Trump talked on the phone several times.