Russia withdrew 11 airplanes and helicopters from Syria in a week. What are the reasons?
The TASS news agency published information with reference to the Russian military command on the situation with the fleet of the Russian Aerospace Force in Syria. The material of the information agency states that this week 11 of various aircraft was moved from the territory of the Syrian Arab Republic to the airfields based in the Russian Federation.
We are talking about combat aircraft and helicopters.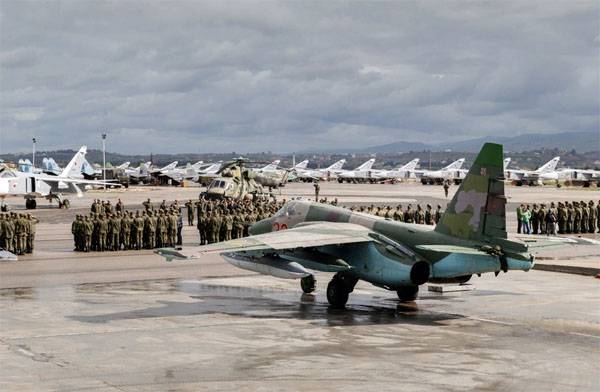 One could assume that
aviation
the equipment was brought to Russia for repair work, but the following remark is noteworthy: "combat aircraft made their flight under their own power." Thus, there is definitely no question of identifying any malfunctions (at least on airplanes).
В
communication
It says that helicopters were delivered to airfields in Russia by military transport aircraft.
Attention is also drawn to the message that servicemen from the flight control and technical staff of the Russian Federation Air Force, who had recently been at Khmeymim's airfield and serviced this (now withdrawn) aircraft, returned to Russia (to permanent locations).
We will remind that earlier the authorities declared a reduction in the number of the air group of the Russian Aerospace Forces in Syria, but at the same time a certain part of the aviation assets (quite large) remained in Hammeim. It is important to note that for the moment, information on the 11 withdrawal of airplanes and helicopters together with the flight crew on a rotational basis is not reported.
Perhaps, due to the changed situation in the SAR, it is no longer advisable to hold a large aviation wing of the Russian Federation Air Force on the territory of this country.