In the United States will create a ghetto for migrants at the former military bases. At the height of democracy
The US military proposes the creation of essentially migrant ghettos in the United States. The author of the plan to create migrant ghettos is the command of the US Navy. A specially prepared report states that thousands of migrants are trying to break through the maritime borders of the United States over and over again. And in order not to spend extra money on their "socialization" later, you can create entire tent cities directly in the areas allocated for this on the coast (and not only) - near American naval bases or on the territory of former military facilities.
From the report, a fragment of which publishes
Military Times
:
Navy can accommodate up to 47 thousand people at the former base
fleet
Concord and another 47 in the Pendleton Camp area of ​​California.
Also considered desert areas. For example, Arizona's former base of training for marines Hume.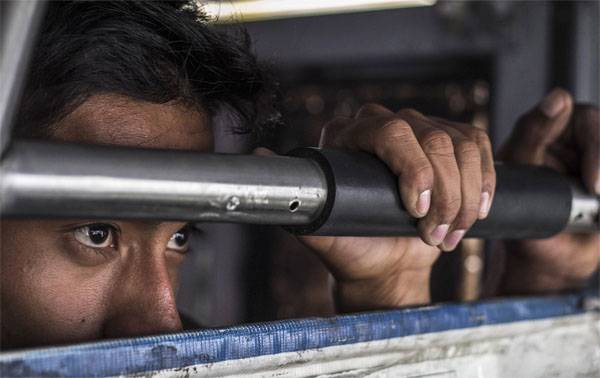 Information confirms and weekly Time.
In total, from the budget is planned
sawn
allocate 233 million dollars. And this is only for the purchase of army tents.
While in the Pentagon do not talk about when the program will start to be implemented. At this stage, as stated, an analysis of the proposal of the Navy is being conducted and options for "sensible logistics and planning" of the distribution of illegal migrants are being discussed.
It can be stated here that the United States has historically succeeded in creating ghettos and reservations, effectively exterminating the indigenous population; and if not destroyed, then turning it into an essentially asocial element in the North American continent.
http://www.globallookpress.com