Experts in the field of the global economy are studying the challenges that may in the near future lead to the fact that the countries with the fastest growing economies in the world can change things for the worse. In other words, the data on what may affect certain countries is analyzed in such a way that the growth of their economies will not only slow down, but will probably change to a decline.
Interesting data publishes government research center of India. The research material stated that India can become just the state of the world where the record economic growth of recent years will be replaced by a catastrophic fall. To begin with, it should be noted that for several years now the Indian economy has been growing at a more substantial pace than, for example, the Chinese. So, in 2017, India's GDP grew by 7,5%.
According to experts, this growth has a limit. It consists in providing a huge population of the country with clean water. The data of the last few years for India look depressing: every year in India more than 200 thousand people die from the banal shortage of drinking water. At the same time, almost every second inhabitant of India is faced with the problem of providing clean water every day. Astronomical indicators - 600 million people.
The authors of the study say that in 21, the largest city in the country, the problem can reach a critical point by 2020. It was in 2020-th year, as Indian experts believe, that the reserves of soil and groundwater, which can "drink" the population of million-plus cities, run out.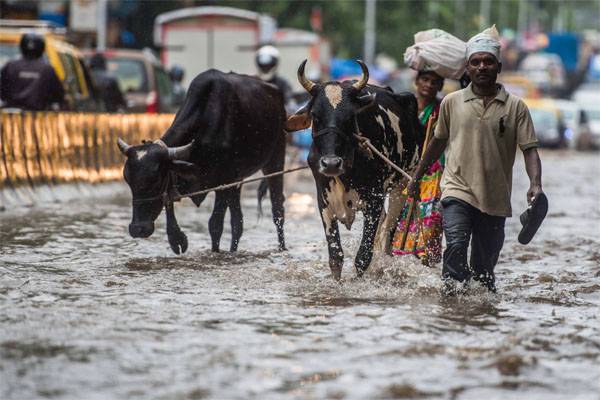 There has been a sharp deterioration in the volume of fresh water in the agricultural sector in India. Today, only 16% of the country's farms have access to sufficient volumes of fresh water. The experts' forecast is disappointing: by 2030, the demand for water in India will exceed supply by exactly twice, in turn, this will lead to an annual decline in India's GDP by about 6%.
Recall that India is a member of BRICS and the SCO, which is trying to build up its economic presence in these international organizations with the participation of Russia. Does this mean that soon, both for India and for many other economies, pipelines with fresh water will become more relevant than cross-border systems for transporting oil and gas? The problem is, in fact, worthy of in-depth analysis.