Loss of weapons and traces of dragging. What ended the attempt to "improve the position of the Ukrainian armed forces"
The operational command of the DPR reports a sharp exacerbation of the situation in the Azov sector. Ukrainian security forces shelled the territory of the DPR in the area of ​​the settlement of Kominternovo. Under fire were Leninskoe and Sakhanka. A total of 25 mines were issued in 120 caliber mm. Also used weapons of infantry fighting vehicles, grenade launchers and "small arms".
Reported attempts to promote the APU at night. So, the forces of two small sabotage groups of about 15 people were used. The Ukrainian security forces, as stated, tried to improve their positions south of Kominternovo. At the same time, several people from the sabotage group were blown up while trying to neutralize mines in a minefield. At the same time, it is stated that other security forces of the Ukrainian Armed Forces "rushed to flight, leaving the wounded."
From the material:
The other group continued their rapprochement, hoping for the support of the first group and mortar fire from the position of the Armed Forces of Ukraine. Having entered a combat clash, our military personnel using only small
weapons
stopped the attack of the enemy.
In total, up to three servicemen of the Armed Forces of Ukraine died, at least 4's were injured. One soldier of the Armed Forces of the DPR was wounded during the battle.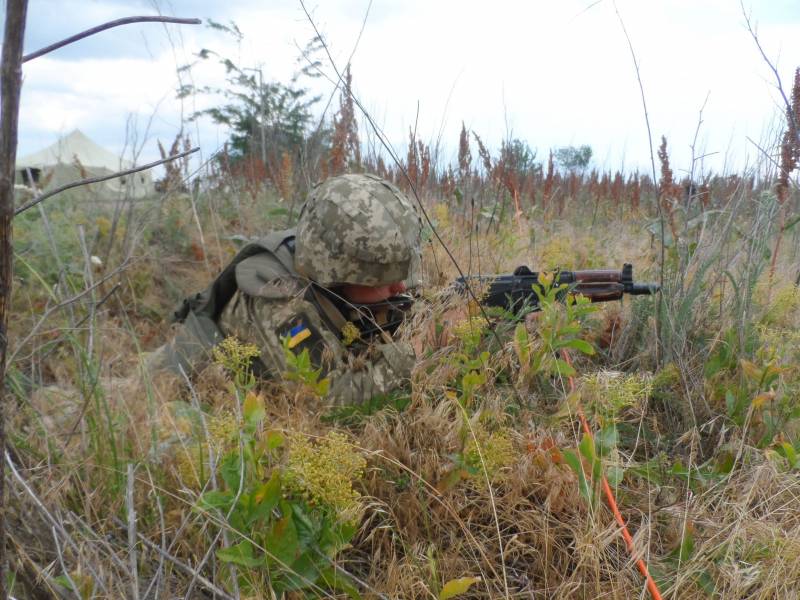 In the morning, two automatic machines and "traces of dragging" were found at the site of an explosion of representatives of the DRG of the Ukrainian Armed Forces.
The summary also reports on the receipt of information on the transfer of 4 repaired at the Kharkov plant
tanks
APU in the deployment area of ​​the 93rd Ombre. It is noteworthy that such information was reported to the DPR army by local residents, tired of the constant Ukrainian provocations.