US Anti-Doping Agency: Russian football players need to urgently check for doping
British newspaper
The telegraf
announces another initiative of the American Anti-Doping Agency against Russia. The head of the agency, Travis Tygart, states that the early withdrawal of the Russian national football team in the one-eighth final is "alarming". According to Taygart, Russian football players should immediately be checked for doping.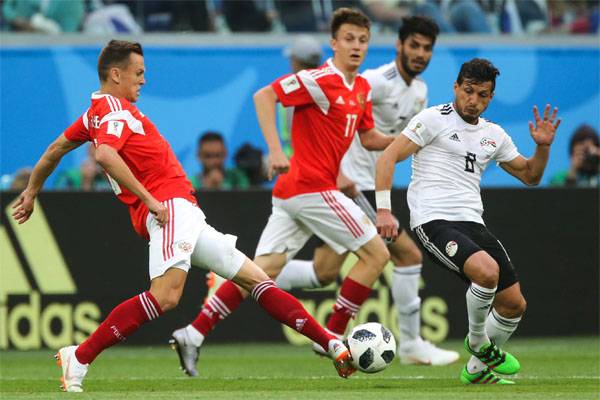 From the statement of the American "fighter with doping":
We need to ensure a high level of integrity at this World Championship. Russian team needs to be checked. And everyone who shows high results against the background of others needs to be checked more often.
Recall that the Russian national football team early left the group at the home World Cup. The Russians scored 8 balls in the net gate of Saudi Arabia and Egypt, which are among the best on their continents today. At the same time, the Russian team missed only once, from the penalty spot in the second match in the group.
Apparently, the American anti-doping agency considered that "only doping" could provide the Russian national team with an exit from the group for the first time in the newest
stories
country.
That is, according to the logic of Taygart, if the team shows at least some decent game on the field, it means "it hasn't been done without illicit drugs". According to this logic, the national teams of Croatia or Belgium "do not dismount" at all from the dope ...
In the Russian professional football environment, the initiative, voiced in the United States, has not yet commented. The very same question about the need to immediately begin checking the players of the Russian national team looks like another provocation and an attempt to hit the sport in general and in Russia in particular.
http://www.globallookpress.com