US pilots continue to laser blinding in the East China Sea
The American command complains about the increase in cases of blinding of military pilots in the East China Sea region. According to the Pentagon officials, the number of such cases has increased dramatically over the past two to three months.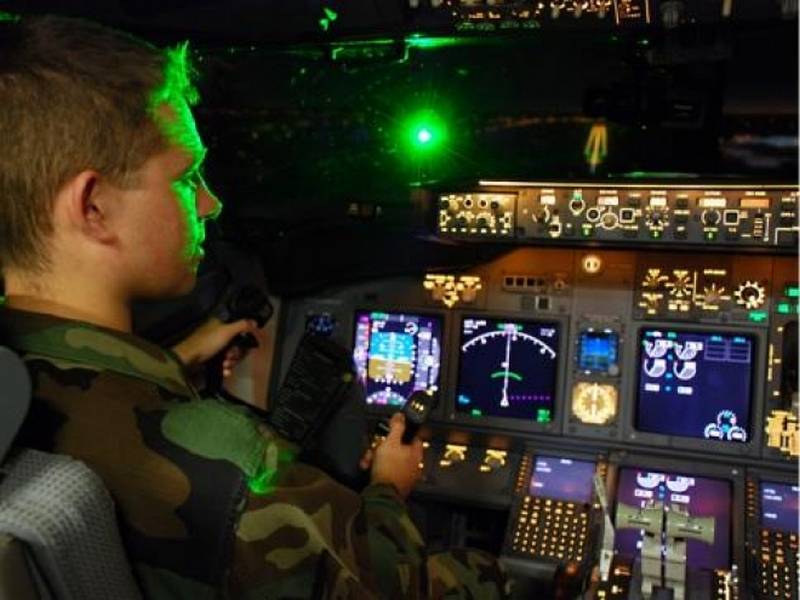 As writes the Wall Street Journal publication recently, the US Air Force Command has recorded more than 20 cases of blinding pilots. In this case, lasers were allegedly used from fishing vessels fishing in the East China Sea under Chinese flags and from the coastline. The Pentagon cannot say with certainty that the Chinese military are behind these incidents, but this possibility exists.
But on another occasion, the American side sent a formal complaint in which it points to the actions of the alleged Chinese military, who three times tried to blind the American pilots in Djibouti. According to the pilots, the laser beams, with the help of which they tried to blind them, emanated from the territory of the Chinese military base in Djibouti, located near the US expeditionary base Camp Lemonnier. According to the official representative of the Pentagon, Dana White, as a result of the use of lasers, two pilots were injured.
The official representative of the Ministry of Foreign Affairs of the People's Republic of China, Geng Shuang, said in this regard that the information of the American media about the attempts of "Chinese fishing vessels" to blind US air forces pilots with lasers does not have any objective grounds and should be considered fabricated. Regarding the attempts to blind the pilots in Djibouti, no official response has so far been received.
http://www.globallookpress.com/