The next release of lieutenants is scheduled for December.
The Defense Ministry has introduced a new graduation schedule for young officers: the first release this year took place in March, the second is scheduled for December, according to
News
.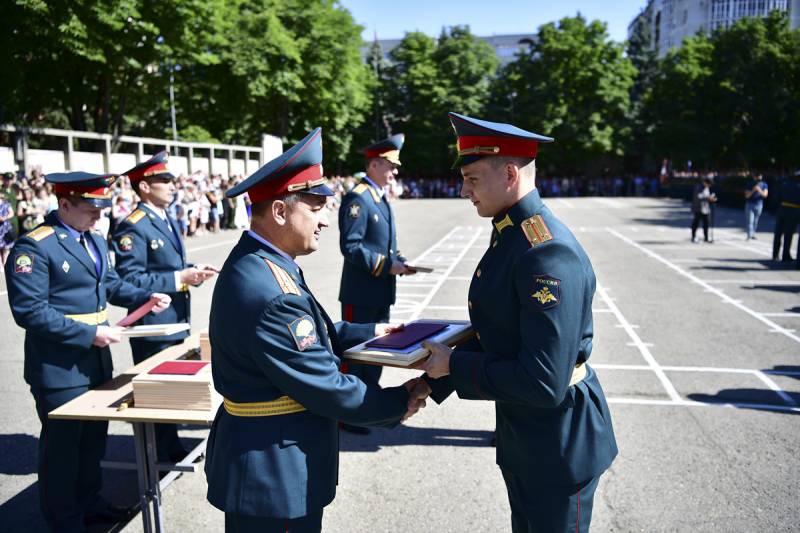 In 2019, graduates of military schools will join the troops in the month of October. Accelerated graduation is associated with the transition of schools from a five-year to a four-year program of study.
It is expected that schools will return to the regular "June" graduation schedule in 2020 year.
In total, in 2018, about 2 thousand lieutenants will go to the troops, that is, 3 times more than a year earlier. Experiment on the transition to 4-year training program recognized by the command successful.
It is reported that cadets who will have to graduate from universities in transition will receive a full-fledged education. Hours allocated for basic subjects will not be reduced - the training schedule will only be compressed.
According to military expert Viktor Litovkin, the duration of training is reduced mainly due to military training. Previously, the cadets went on an internship to get acquainted with the service directly to the troops. However, they would not answer for anything.
The expert believes that it is not necessary to spend time on internships - it would be better if the graduate immediately falls into the part where he receives command and personnel and military equipment. This will increase the level of responsibility of the young lieutenant and allow you to quickly get into the army life.
Ministry of Defense of the Russian Federation