All Russian officers will receive a new dress uniform, which was first demonstrated at the Victory Parade in 2017, they write
News
.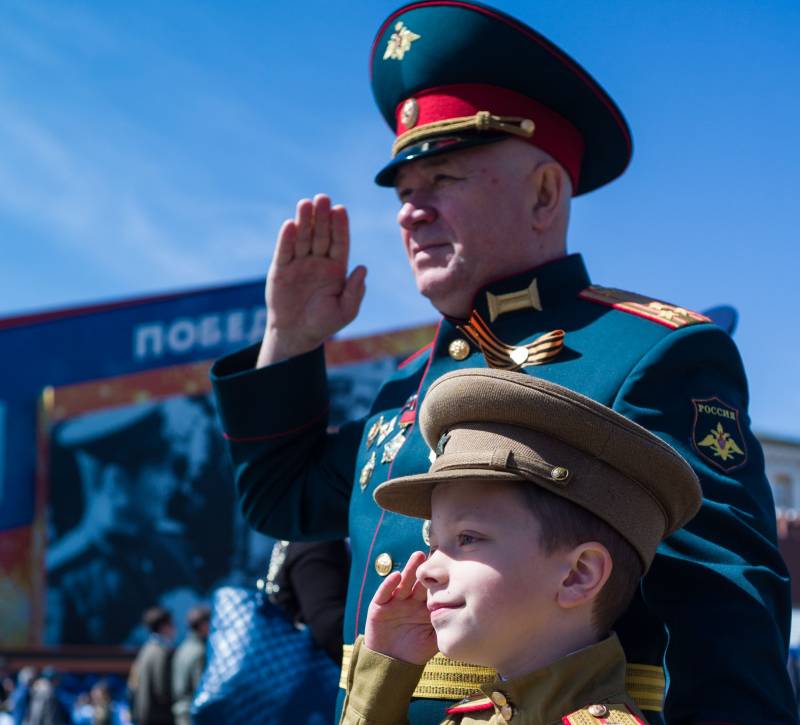 Kits of the new form began to arrive in the army in June. As noted by military experts, she emphasizes the continuity of generations in the army, and will be approved by the public.
The main feature of the new uniform is a single-breasted tunic with a stiff standing collar, which is complemented by
historical
lapel emblems.
According to military expert Vladislav Shurygin, the dress uniform must have deep historical roots. It is not by chance that in the new tunic it reads an obvious reference to the first Victory Parade. This form will receive public approval, and it is possible that it will be able to settle down in the army for many years.
Recall that a similar form can be seen on the participants of the Victory Parade, held on the Red Square 24 in June 1945. The stand on the turn-down collar was replaced in 1960-s. And in 1994, the Soviet form was canceled altogether. The set was simplified to a minimum, the main color of which was olive. The festive look was given to servicemen only by golden shoulder straps and a heavy leather.
A new attempt to reform the kit was made in 2008 year. Then soldier's kersey boots and footcloths disappeared from him, and the color of the sea wave was returned to the officers' parade uniforms. And so, 10 years later, the ceremonial tunic took on the shape of the world famous 1945 uniforms of the year.