Diesel icebreaker Ob launched for the Yamal-LNG project in Vyborg
In Vyborg, the first non-nuclear icebreaker of Rosatomflot Ob was launched, commissioned by Atomflot FSUE of Rosatom State Corporation. The construction is carried out by PJSC "Vyborg Shipbuilding Plant", the Rosatomflot communications department reported.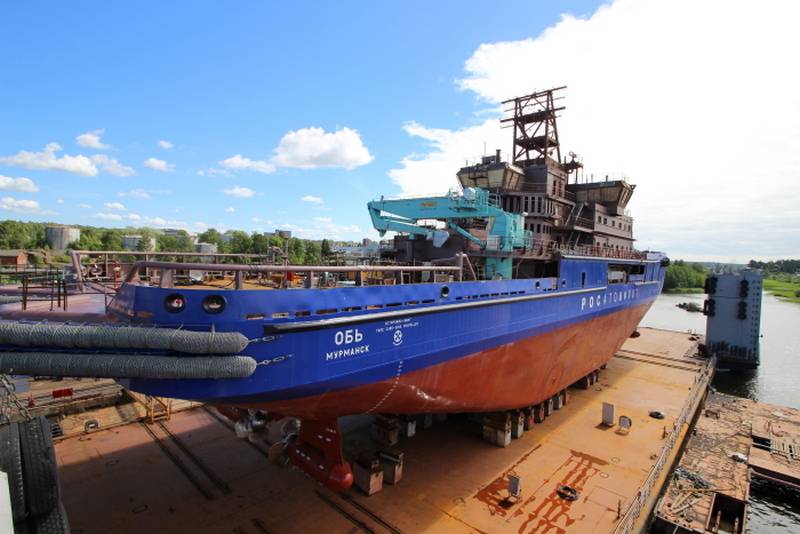 This diesel port icebreaker "Ob" was laid 27 September 2016, the project "Yamal LNG". The length of the vessel is 89,2 m, width - 21,9 m, draft - 7,5 m. The purpose of this type of icebreakers - work in ports and coastal areas. The greatest
The icebreaker performance is achieved when the ice thickness is no more than 1,5 meter at the speed of the 2 node, and can also reach the speed of the 4 node in broken ice with a thickness of up to 5 meters. Four independent azimuthal propulsive installations with an electric drive of a traction type are installed on the icebreaker. They are located in pairs in the bow and stern parts of the icebreaker, which allows the vessel to move in the ice both bow and stern. The power of each azipod is 2,5 MW. The crew of the icebreaker 19 man.
After completion and completion of all the required tests, this icebreaker will go to the Yamal Peninsula to escort LNG tankers and service the water area of ​​the Sabetta port for the Yamal LNG project.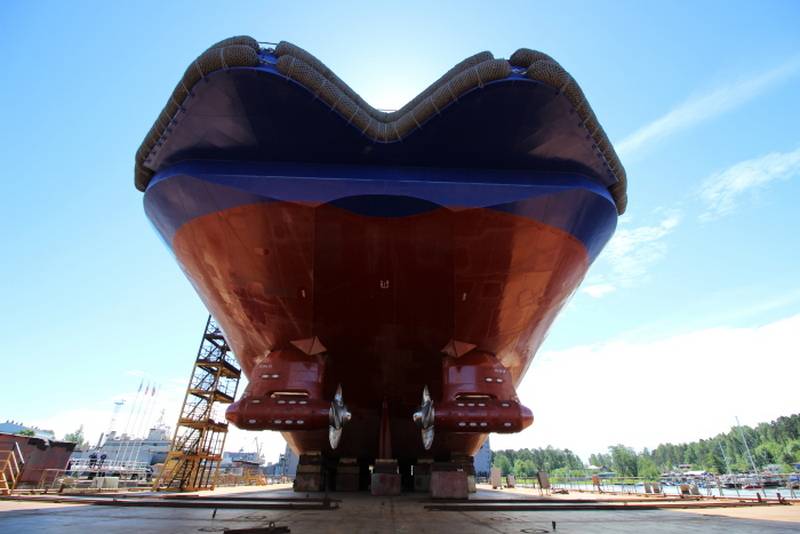 http://sudostroenie.info/