Kim Jong-un promised to destroy another rocket object
At a meeting with Donald Trump in Singapore, Kim Jong-un promised to continue eliminating missile targets in the DPRK. The President of the United States announced this at the summit's results, while he didn't clarify which objects are being discussed, reports
Rider
.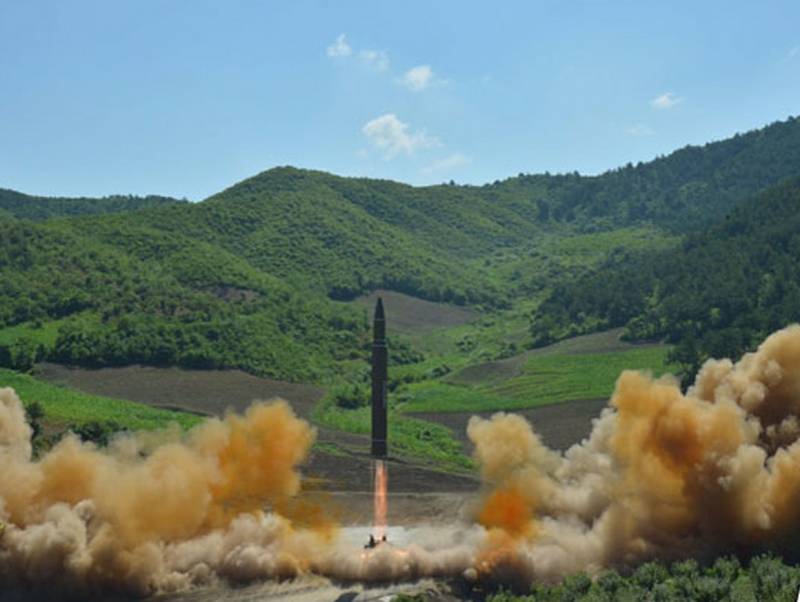 Recently, a source in the White House told the agency that at the meeting of the leaders it was about closing the Sohe landfill, which was used to test liquid-engine ballistic missile engines.
Chairman Kim promised that North Korea would soon destroy the test stand for the rocket engine at the Sohe site,
said the source.
At the same time, the DPRK-based control group for the DPRK at the end of last week did not find signs of any activities to dismantle Sohe or any other missile test site, the agency said.
The source also said that the promise to destroy the landfill was given orally (directly during the conversation). In the document on the results of the negotiations there is no such item.
According to the agency, the Sohe (Tonchkhan-ni) test site is located in the province of Phenan Puk-do in a hilly area not far from the Chinese border. On its territory are located, including a test stand and a launch pad, from which the launch vehicle with the Shining Star-2016 (Quanmenson-4) satellite was launched in February 4.
http://www.globallookpress.com