Philippine President Rodrigo Duterte approved a five-year military plan for the modernization of the armed forces, reports
Kommersant
.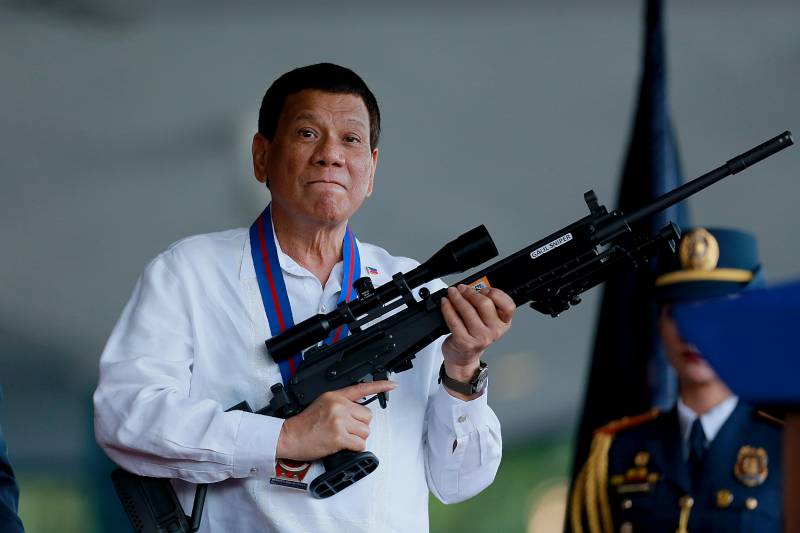 Total for this project is allocated from the budget 300 billion pesos ($ 5,6 billion).
As the representative of the Ministry of Defense of the Philippines noted, the priority is the acquisition of UAVs, patrol aircraft, and marine patrol ships of a non-nuclear submarine. In addition, about a billion dollars is planned to be spent on the purchase of lungs.
tanks
and helicopters.
According to Vasily Kashin, a researcher at the Far Eastern Institute of the Russian Academy of Sciences, the issue of modernizing the country's Armed Forces is long overdue: for a long time the Philippines have been demonstrating "complete technical inability to ensure their interests" due to the lack of a full-fledged army and
fleet
.
Today, the Philippines has moved away from the traditional alliance with the United States and is trying to balance Washington's influence with China. However, the purchase
weapons
in one of these countries may result in a deterioration in relations with the other. Therefore, a logical step would be an appeal to non-regional players, that is, to Russia or the European Union, the expert said.
According to him, Russia has good opportunities to offer its services and enter the new weapons market. This can also contribute to a complex system of regulation of arms exports to the EU.
Recall that in October 2017, Manila signed an agreement on military-technical cooperation with Moscow. The document became the starting point in the development of defense ties between the two countries. Previously, the Philippines received weapons from the United States. The pro-American focus of the country's leadership policy remained until 2016, when Rodrigo Duterte was elected president, who began to diversify foreign policy.