Baltic factory may return to the construction of warships
Baltic plant (St. Petersburg) in a few years can return to the construction of warships of the far sea zone, reports
TASS
the message of the head of the USC Alexei Rakhmanov.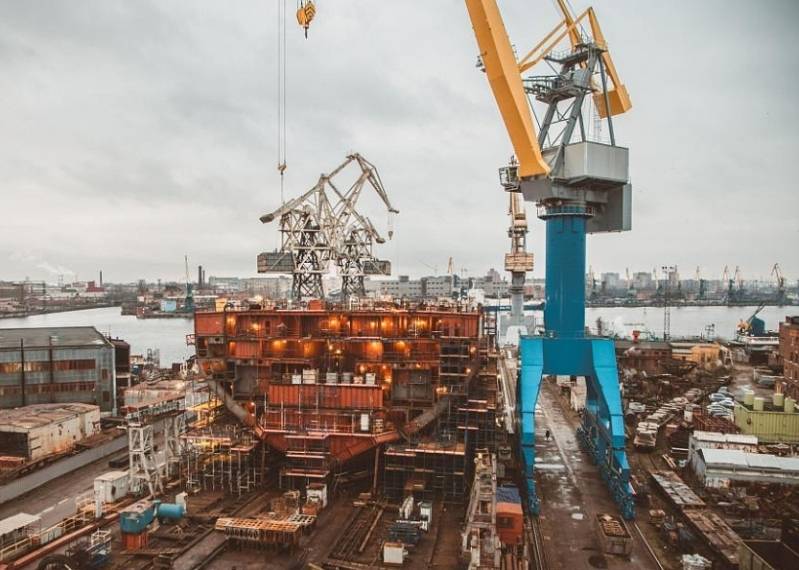 This topic was recently discussed with representatives of the government and the Russian Navy on the territory of the Baltic Shipyard.
Rakhmanov explained that this refers to the experience of building military ships of the first rank, which was still at the Baltic factory 15 years ago. At the meeting, the speech was just about this segment.
This is a continuation of the discussion that we are having with the Ministry of Defense about how to still move towards the production of ships of the far sea zone
added on.
According to the head of USC, everyone came to the conclusion that in case of successful completion of civilian orders, the plant will be able to start thinking and returning to military orders. Presumably, this will happen no earlier than in the 2021-2022 years.
If such a decision is made, it will become an element of production diversification: every shipyard in the corporation will be able to participate in both the military order and the construction of civilian ships. And now "we keep in mind that if we have to go to the construction of ships of the first rank, we are ready to do it at the Baltic Shipyard, too," he said.
Recall that the Baltiysky Zavod (included in USC) currently specializes in the construction of nuclear-powered icebreakers and floating nuclear thermal power plants.
Baltic plant, https://www.bz.ru