On Tuesday, the third SSJ100 aircraft in the business version (SBJ) landed at Bangkok airport, reports
bmpd
.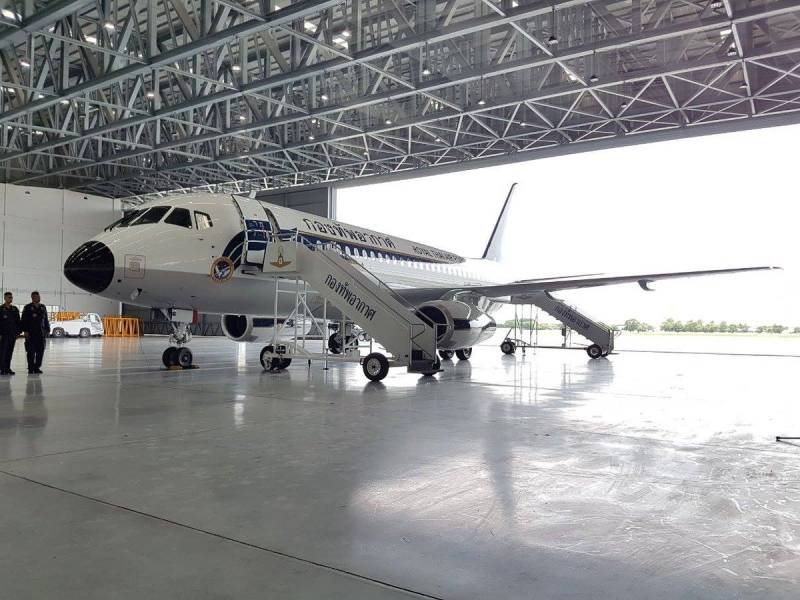 The aircraft in the modification SSJ100-95SBJ has a serial number 95132 and is designed for the Royal Thai Air Force. He made his first flight in Komsomolsk-on-Amur in May 2017 of the year, after which he passed customization for about a year (individualization of the product to the order of a specific buyer) in Italy at the enterprise of SuperJet International (SJI).
The contract for the supply of the third aircraft was signed in December 2016 of the year. The cost of the transaction is not specified.
In the 2016 year, the Thai Air Force has already received two Sukhoi Business Jet (SBJ) in the VIP-configuration under the agreement concluded in the 2014 year.
All three ships are part of the 603 Squadron of the Sixth Aviation Wing. The aircraft were designated B.L18. and are intended to carry the country's leadership, as well as the high command of the Armed Forces of Thailand.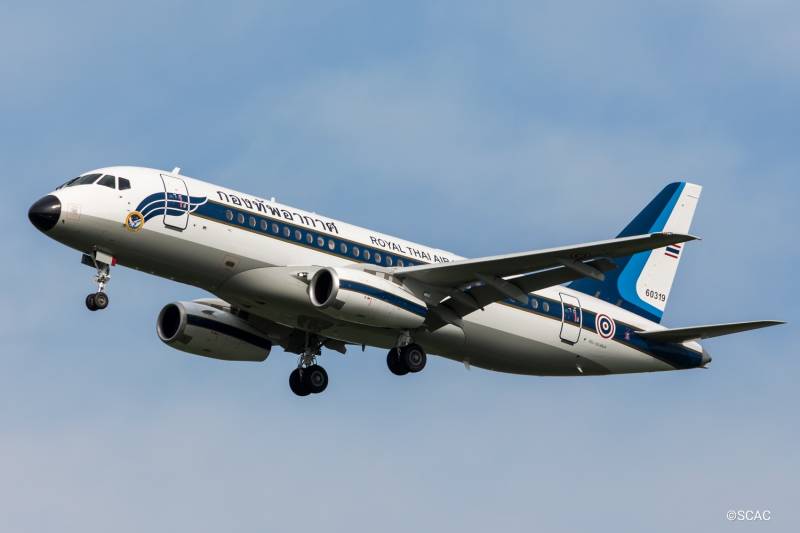 According to Sukhoi Civil Aircraft JSC (GSS), Thailand became the first foreign buyer of the business version of the SSJ100 aircraft.
The operators of this version in the Russian Federation are the special flight squad "Russia", the airline RusJet, the flight squad EMERCOM of Russia and others.
In total, the SSJ10 100 aircraft in the business version are currently in operation (including Thailand).